With Arsenal having had an intense game against Tottenham last weekend and another mouth-watering meeting with a resurgent Man United coming up which is vital to our chances of finishing in the Top Four this season, Emery would have been forgiven for leaving a few of his biggest stars at home to rest ahead of the massive game at the Emirates on Sunday.
But it would appear that Emery has no intention of resting anyone in the Europa League either, which is our second (or maybe our most likely?) route to the Champions League next season, other than drafting in Nketiah for the suspended Lacazette, he has taken a full squad of senior players over to Rennes.
When he was asked if he was likely to rotate because of playing so many games, he said: "It's not an excuse for us. We have the habit to play a lot of matches week by week. We played Saturday, rested Sunday and started to work on Monday, Tuesday, Wednesday. Tomorrow I think we are going to be OK to play every player. For us it's a very important match and we need to do [our job] individually and collectively."
So here is the full travelling squad…..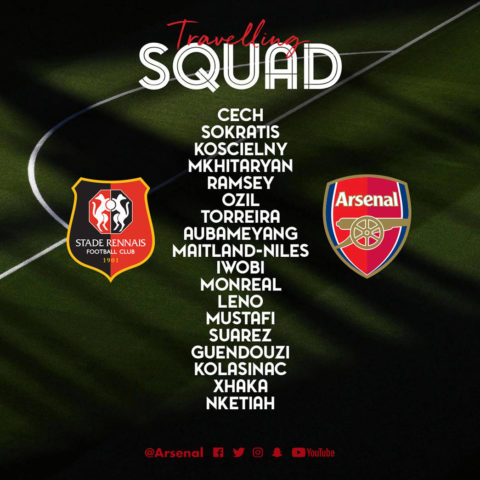 So now we just have to guess whicj XI will be starting the game….
Admin