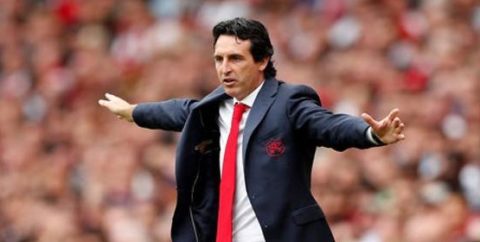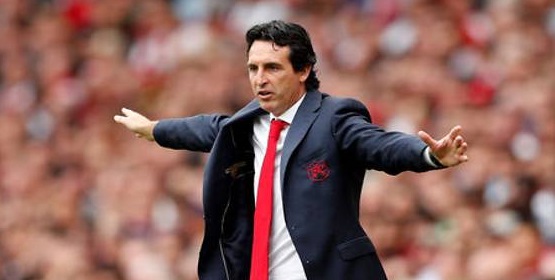 FT: LIVERPOOL 3-1 ARSENAL by Alfie Culshaw
Ultimately, obviously losing 3-1 is a disappointing result, but plenty of positives to be taken from our performance.
There was a clear and obvious approach and game plan implemented from Emery and this was reflected in his controversial team selection. Lucas Torreira and Alex Lacazette were left out of the side, surprising and angering many people. However, when thought about logically, I stand by this selection. Torreira had played just 6 minutes of competitive football since the Copa America before this game, so it's reasonable to suggest that he wasn't fully ready to start in a game of such high intensity. Lacazette was in and out of our pre-season games, and looked off the pace last week at home to Burnley despite his goal, so was possibly also unready. Add to this the tactical game plan Emery was looking to use, requiring the pace of Aubameyang and Pépé and packing the midfield, these decisions made sense.
And this game plan ultimately worked and came to fruition in the first 40 minutes. We set up with a midfield diamond, forcing Liverpool to go wide and limiting the threat of their narrow wide players in Salah and Mane. Whilst Robertson and Alexander-Arnold frequently had time and space to deliver, with no wingers to close them down, we dealt with these balls for the most part mainly due to the sheer number of bodies we had centrally. Not only did we suppress their threat, we looked a threat ourselves, with the pace of Aubameyang and in particular Pépé causing them several problems in the first period, and should have resulted in us taking the lead. Unfortunately, a lack of concentration from a corner dissipated this game plan and it opened up in the second half, much to our dismay.
Once Salah excellently converted a penalty, given to them by a moment of madness from Luiz (you've gotta expect that with him I'm afraid ??‍♂️), we struggled to maintain our rigid and disciplined shape. The game became stretched, and Liverpool began to exert dominance and control over the game. However, unlike in previous years, our heads did not drop, and the players continued to work hard and attempt to bring the game back into our favour. Essentially these attempts weren't good enough however, and for me it just ultimately served to illustrate the monumental gap in quality between the sides, rather than the endeavour, which is something we've been critical about in previous years. Disappointing, but we must not dwell on it; roll on the NLD.
PLAYER RATINGS vs Liverpool
0️⃣1️⃣ Leno 6
1️⃣5️⃣ Maitland-Niles 5
0️⃣5️⃣ Sokratis 6
2️⃣3️⃣ Luiz 5
1️⃣8️⃣ Monreal 6
3️⃣4️⃣ Xhaka 6
2️⃣9️⃣ Guendouzi 6
2️⃣8️⃣ Willock 6
0️⃣8️⃣ Ceballos 4
1️⃣9️⃣ Pépé 7
1️⃣4️⃣ Aubameyang 6
Subs
1️⃣1️⃣ Torreira 8
0️⃣9️⃣ Lacazette 6
0️⃣7️⃣ Mkhitaryan n/a
Tell me your thoughts below and if you don't understand some of my ratings, ask below and I'll give some justification.
Alfie Culshaw