You can stream Manchester City v Arsenal live via Sky Sports from 13:45 on Sunday afternoon. JustArsenal readers get 15% off!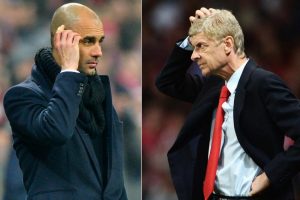 The Man City manager Pep Guardiola is preparing to face Arsene Wenger's Arsenal side tomorrow, and with the Citizens having won 9 and drawn just 1 of their first 10 League games, there was no suprise that he was asked if he thought he could emulate Arsene Wenger's incredible 'Invincibles' record of being unbeaten for a whole season.
But with another 28 games to be played in this campaign, he refused to believe that his team are close, and here are his reasons why… "Arsene's record belongs to him, we are not going to break it," he said. "He has to be calm. It was an exceptional team, something fantastic.
"We don't want to break this record, but we want to play good and beat them on Sunday.
"People say we are unbeatable – someone will beat us.
"How we react is how you become a good team."
"So we are five points ahead – how many games left? How many points.?
"84 points to play for and five in front.
"If you say we will play until next May the we way we play like we have in last two months, I'd say 'Wow – we have a good chance.'
"But who is going to show me we will not get injuries? Even for the best team it's hard to maintain. Many circumstances, the opponents will make it tricky and we have to solve it.
"May is the best month to talk about it. But with 84 to play for…"
Guardiola is absolutely right that City will lose one day, but the bad news for him is that day is tomorrow!
Watch Manchester City v Arsenal Live Online
Save 15% on a Sky Sports Day Pass, and get the best Sky Sports action for 24 glorious hours for less. Join today for a one-off payment of just £5.94. No contract.
You can stream not just City v Arsenal but other games on Sunday as well (such as Chelsea-United) and all other sporting events on Sky Sports for 24 hours.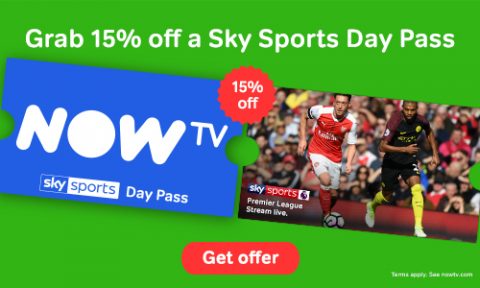 Offer is open to UK residents only.
Sam P