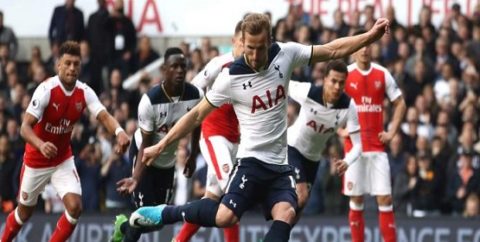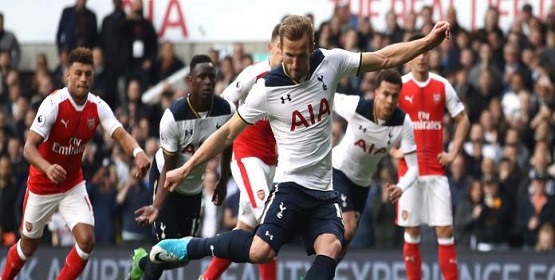 No-one knows the rivalry of the North London derby better than Harry Kane, who began his career at Arsenal before becoming a superstar striker at Tottenham, and he is more than aware of the importance of getting a good result against the Gunners.
He told the official Tottenham website: "There's no hiding place – it's a game both teams are desperate to win. We've had some good and some bad games against them and it's important, especially before the international break, that we get a good result and take that momentum into the games once we come back."
But Spurs have always had a torrid time at the Emirates and it is very rare that they beat us in front of our home crowd, and it could have dented their confidence by losing to lowly Newcastle at Wembley last week. Kane spoke about the pain of that game: "Criticism hurts, of course it does, but that's part of the game and if you don't play well then you're going to get criticised – that's the profession we're in. We're the first to know when we've played well or when we haven't. We know we've got to do better, work harder, hopefully perform better on Sunday and as I've said, there's no bigger game than the north London derby to get us motivated."
Obviously Arsenal also get incredible motivated for this game, having only lost once to Spurs in the last 26 visits from Tottenham in the League, but Harry himself has the incredible record of having scored 9 goals in his 9 games against us, and he is hoping to carry on that record today "Yes, and I'll hopefully look to continue that on Sunday. Sometimes you just get those teams that you seem to always score against and Arsenal are one of those teams for me personally. Hopefully that will be the same again this weekend, but as I always say the most important thing is that we win the game and the three points are more important than me scoring. But if I can help the team get the win then that will be an added bonus."
For Arsenal fans, Kane can score against us every time if he likes, but as long as we win it doesn't matter! He can carry on, and as Unai Emery said, we have our strikers that are just as good as him at the moment. The boss told Arsenal.com: "Kane is a big and great player for them. But we also have very big and great players in our team. We are going to play with our game plan and also with respect to them, but also believing in our game plan and in our players and in our supporters, because they are going to help us. We need also to stop them, but thinking also that we have very good players to do that. Also, to show our best capacity and best performance on Sunday."
He is certainly right about the crowd at the Emirates as this is the one game that all Gooners are desperate to win, and they get right behind the team and intimidate our opponents. Let's look forward to another exciting, nail-biting, ecstatic win over Tottenham this afternoon.
COYG!
Admin