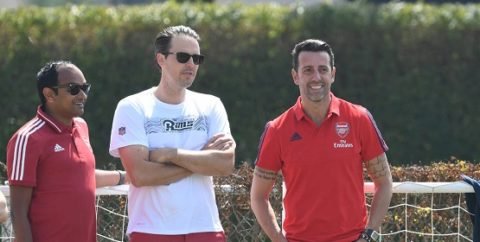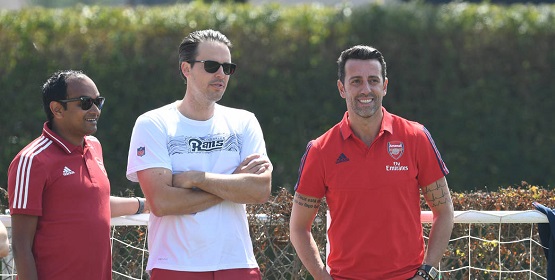 Still Not Excited by Dan Smith
Josh Kroenke did a PR masterclass this summer telling us 'to be excited'. Adidas have been delighted with their shirt sales and for the first time under their ownership you were in the minority if you questioned Silent Stan. Many feel he has proven his ambition by going above the reported 50-70 million transfer budget.
When Pepe mania was going wild, I was called negative by trying to put the numbers into context while pointing out the centre of our defence was somehow weaker. I asked for fans to wait until the window closed in Europe to wait and see if we quietly brought some cash back in. Don't get me wrong, it's good to get rid of deadwood and I praise our recruitment team for being so resourceful. But once you realise we haven't spent the 100 million plus the media quote, then see how much we have reduced our wage bill. I personally will be waiting a while longer until I celebrate any change.
In total Pepe will cost just over 70 million but only 19 has been taken out of this summer's kitty Some might think I am being awkward, that lots of deals are paid in instalments. Not like this though, normally you'd have to pay more as a first payment, which is why we had no chance getting Zaha.
We found a club in Lille who couldn't say no to such a sum and therefore were flexible. So, for the moment our outgoings are 19 million with the 25 for Tierney and the 8 million for Luiz, that's 52 million.
At the last possible moment though we covered that cost by getting 35-40 for Iwobi, 6 for Koscielny and 9 for Bielik. So, to clarify, the thought of the management wasn't to use incoming funds to get a world class centre back (for months a problem position) but to balance the books. The loss of Ospina (3 million), Jenkinson (2 million) and Asano (1 million), that paid for Martinelli.
When the press quotes how much we spent, they include the 30 million we will pay for Saliba, even though we are not doing that transaction until next year, the whole reason Saint Etienne haven't asked for anymore. If I'm wrong, we won't be reminded in 12 months how that budget includes the Pepe and Saliba money? If I'm wrong that's been accounted for?
Then in the last few days Monreal was sold, Elneny and Mkhitaryan loaned to slash the wage bill. It begs the question why Monreal started every game this season and Myki was a sub second half on Sunday if they had no future with us? You fancy if we had our way, bids would have come in for Ozil and Mustafi to make more money?
Some will say it's good business to essentially swap Ceballos's wage for Mkhitaryan. But I still argue was that done for footballing reasons, or a way to fill a hole in the squad as cheaply as possible. In reality, net profit-wise we stuck to a budget we fans originally protested against.
Josh Kroenke has manipulated us into thinking we spent more than we have, somehow our defence is worse, but we have failed to notice, all the while there's been record sales for our Adidas shirts. See what we spend in 12 months to see if I'm wrong.
But don't be surprised we are reminded next summer that we still have to pay off Pepe and Saliba…
Dan Smith