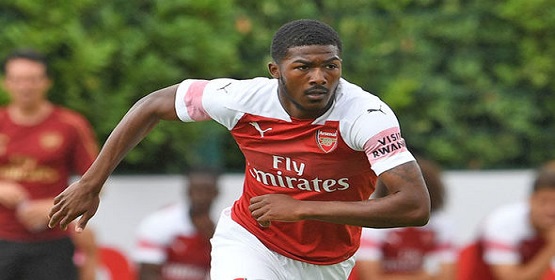 Have Our Youngsters Lost Their Mojo? By Dan Smith
Unai Emery came out fighting this week asking Arsenal fans and media not to have short memories and see the bigger picture. He pointed to Guendouzi being one of our best players this season. The Spaniard seemed to be suggesting that if you're willing to struggle short term it can pay off in the longer term.
He pointed to his young midfielder being brought from the French 2nd division and instead of learning from the bench or the developmental squads Guendouzi was thrown in at the deep end, and even when he didn't understand certain aspects his boss stuck with him. The reward? The Frenchman has become the player he is, who in the worst case we could now make a huge profit on if sold.
It's worth remembering when recruiting for Arsene Wenger's replacement, part of the job criteria was to carry on developing youth. No one can accuse our manager of not doing that, but he may have slightly contradicted himself.
On one hand he is pointing to how Guendouzi has become better for playing through the difficult periods instead of being pulled out of the firing line. Yet twice this week he has taken off Willock at half time. From a man management point of view, it seems he could be ruining the confidence the youngster has built up by twice making an example out of him when while he may have not been good, others were just as bad and got longer than 45 minutes.
The irony of course is that twice he's changed the midfield at the break for its lack of creativity while he still leaves Ozil at home playing on his PlayStation. When your taking two midfielders off so early in a match that's an admission you got things wrong originally. Even if you had given Willock an extra 15 minutes to improve that could be the difference between his self-esteem being low or high.
We could be relying on him at Anfield in midweek and if he freezes it could be that his coach hasn't followed his own advice over Guendouzi. Out of all our academy prospects though I'm most worried about Maitland-Niles. Out of our celebrated underage team he was the quickest to get a run in the first team, yet now seems a bit lost. He made it clear in an interview he wasn't happy at right back which may have shown a character his boss doesn't like. While it wasn't ideal, it would have been first team football every week at least until Xmas with Bellerin being nursed back slowly. If he worked 100 percent to do the best out of a bad position, the more inclined others would be to give you a chance elsewhere because they would now believe in your personality.
Look at the Ox, he hated being a full back but his best form for us was our route to winning our last FA Cup. If you have publicly complained about your position what you need to make sure you do is take your moment when it's given to you. On Thursday he was played further forward and did nothing to suggest he should be ahead of a packed midfield.
Normally when a youngster loses a ball which leads to a goal you can shrug your shoulders and say he will learn but suddenly his comments are coming back to haunt him. In terms of how many games played he will be expected to be one of our main leaders when we go to Liverpool on Wednesday, that's if he gets picked.
Emery is under lots of pressure at the moment regarding his team selection, just keep an eye on how he looks after these two.