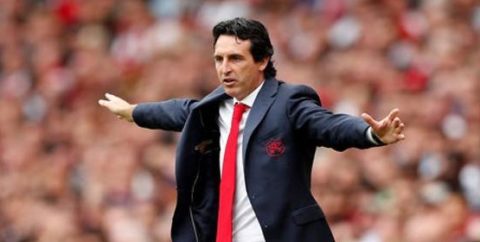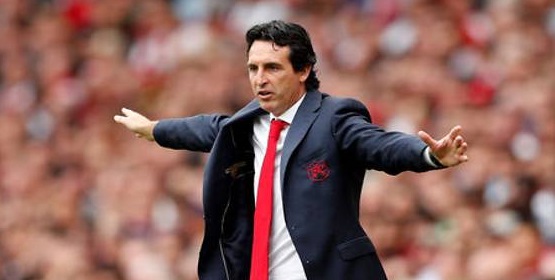 HOW EMERY CAN TURN THINGS AROUND WITH LIMITED RESOURCES by Nicholas
The disappointment of losing out of Champions League Football may not mean that Arsenal squad is that far from achieving better results. In fact, had one Pierre- Emerick Aubameyang managed to score the penalty against Tottenham at the very end of our return match with them Arsenal would have achieved Champions league football.
Being beaten 4-1 in a final Arsenal looked capable of snatching the victory until the second half was rubbing salt to the wound. Now, it means 45M for rebuilding a champion side, one that can push top performing teams in the league is a task almost impossible. But with a ruthless firm hand it can be done. This is how I envisage this to happen.
In front of goal Arsenal are not displaying the ruthlessness they were known for during the days of Thierry Henry and Dennis Bergkamp. I will be very clear – in this department with Welbeck gone, we should also release Mesut Ozil and Mkhitaryan. These we should replace with the academy products who in my view should get their chances now. Replace Welbeck with Eddie Nketiah. No need to belabour the capabilities of the young Arsenal Starlet. It is time he gets the chance. He could play roles in the wings too relieving his colleagues to get more play time in the first team.
Replace Mesut Ozil with Joe Willock. Joe Willock has shown he can grow into a massive player in the attacking midfielder role. Let him play in that role next season. He can share the role with Emile Smith Rowe with the prize of the better man will secure the role of Ozil's successor for the immediate conceivable future.
Replace Mkhitaryan with Reiss Nelson. Nelson has done very well in his loan spell at TSG Hoffenheim scoring 7 goals and an assist. Playing with Lacazette and Aubameyang might bring out even more from the young starlet.
In the centre, we need a player with a creative spark and able to beat players in a number of way including dribbling. This player alongside Torreira should have some small parts of the past best performing Arsenal midfielders' DNA. He should be able to get something from Vieira, Gilberto, Ramsey, Fabregas, Helb, Flamini, Edu, Petit & Nasri. The player who should be given clips of all these Arsenal midfield greats is no other than Ainsley Maitland-Niles. That means that Arsenal should let go of Granit Xhaka.
So far, these changes have Arsenal earning from sales of Ozil, Mkhitaryan and Xhaka. Something close to 80M can have been earned from this moves. In addition to the 45M, Arsenal would be at 125Million. In the defense is where this money would be spent. Sell Koscienly, Monreal and Mustafi. Already, Lichtsteiner has left. With around 130Million to spend here, Arsenal should get one powerful centreback at about 30M to replace Koscielny, and allow players like Mavropanos and Calum Chambers to integrate into the defense more. My choice to replace Koscielny would be Wily Boly from Wolverhampton Wanderers.
The rest of the money should go to the wingbacks that can push both Kolasinac and Bellerin. With rumours that Kolasinac may leave I feel Alex Telles from Porto who has a contract to 2021 should be targeted. Joining Arsenal would help his interests to push for more participation with the National Brazilian team where he has just had a debut with this year. He could not only replace or push Kolasinac, he could take over the right wing. Arsenal could let go of Kolasinac and bring in a younger player such as Ben Chilwell from Leicester or Kieran Tierney from Celtic.
In the right wing, we can target one of two young players to push Bellerin and take over quickly when Bellerin is still not available as we move Ainsley Maitland-Niles to the centre. The two are also versatile just as Bellerin. These are Davide Calabria of AC Milan and Noussair Mazraoui from Ajax Amsterdam.
Arsenal should let Emilliano Martinez get his chances as the principle goalkeeping assistant to Leno with the responsibility to play in the cup tournaments just like Petr Cech had.
My first XI for next season….
———-Aubameyang—Lacazette——-
——————–Willock———————
A.Telles—-Torreira–A.Maitland—Bellerin
———-Sokratis——–Boly——Holding——
———————–Leno————————–
Bench: – Martinez, Calabria, Tierney, Reiss, Nketiah, Guendouzi, Iwobi, Smith Rowe, Mavropanos, Chambers
Whay do you think?
Nicholas Oyoo