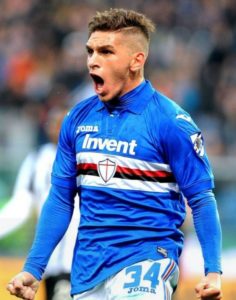 The imminent arrival of Lucas Torreira at Arsenal is being anticipated with bated breath while we all wait for any official announcement by the Gunners, but the Uruguayan's father seems to have no problem telling the world that his son is on his way to London.
This time he is expressing his fears of the time it will take his son to adapt to London life and a new language, despite the fact that Lucas has already been living in Italy for the last five years after moving from Uruguay at the age of 17.
"There will be people that will accompany him," said Ricardo Torreia. "He won't be alone. It's a big change [going to England] and we don't want to think about it yet because we're scared.
"The truth is it's tough to manage the language, adapt to the [London] society and customs and at the same time not lose ours. But there's a whole program getting readied for Lucas."
He may be scared but I doubt very much his son is, and other than having teams of Arsenal people helping him find a house and settle in, he will also be meeting all his team-mates every day. Not to mention the adoring fans that will be lining up to buy his shirts and looking forward to their first glimpse of our new Beast!
Let's all hope he settles in very quickly!
Sam P