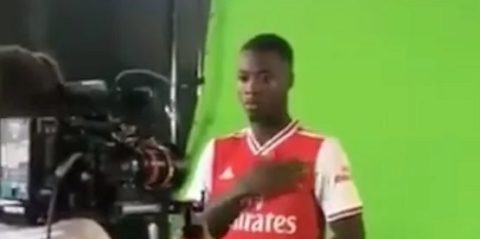 There is no doubt that the transfer of Nicolas Pepe from Lille to Arsenal is a huge story and not just in England and France but worldwide.
I reckon if I would have visited news websites in almost every country on planet earth that there would have been an article about the transfer, maybe not North Korea though.
From China to Australia to India to Egypt the record-breaking transfer was covered in some form or another.
I have made a very small list below but trust me, it could have run into hundreds.
Spain
Marca believe that Arsenal now have a squad equipped to make a real impact and that "Emery's new Arsenal team can now compete with the big boys in England"
AS have published a long article asking Who is the Gunners' new record signing? It is well worth a read.
Italy
Corriere Dello Sport focussed on Napoli missing out on Pepe with the translated headline reading Napoli mocked, though I suspect that is more a google translation thing.
France
L'Equipe went with the standard headline of Pepe signing for Arsenal but did run a secondary article highlighting that Pepe was the most expensive player in Arsenal's history.
Portugal
O Jogo went with the standard article reporting that Arsenal has broken their transfer record signing the Ivory Coast international.
China
Even the Chinese are reporting on the transfer, with China.org.cn going with the record-breaking angle.
India
The New India Express asked Who is Arsenal's new club-record signing?
Kenya
The Star mainly reported comments from the 24-year-old about his transfer to Arsenal
USA
Sports Illustrated made sure their headline had a figure of $87m very visible
Egypt
KingFut called Pepe the most expensive African ever
Australia
The Sydney Morning Herald carried the huge figure of $A127m in their headline.
Canada
TSN called the Pepe transfer a club-record transfer.
And finally the Ivory Coast
Surprisingly Fratenite Matin ran a very basic article announcing the transfer and actually attributed the news to L'Equippe in France.