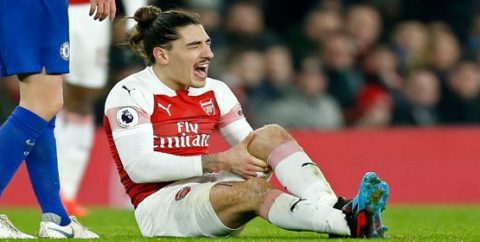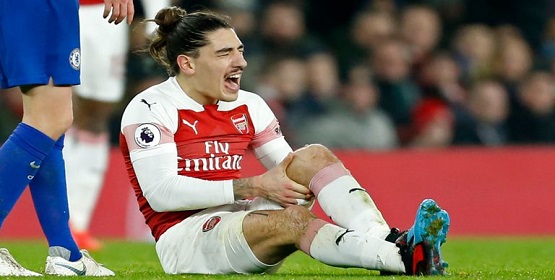 Konstantin wrote earlier about how optimistic our start to the season has been, winning our first two games and bringing in some really exciting new signings, but we still have a carry over of injuries from last season with Bellerin, Holding, the never-ending problems of Mavropanos, and the uncertainty of when Keiran Tierney will be ready to play for us.
That is a full Back Four if they were all fit. It was defensive injuries that destroyed a whole chunk of last season, and any new ones in our back line will only put us back in dire straights. Even Emery said after yesterday's win that we cannot really relax until we have our whole squad fit and ready to play. He told Arsenal.com: "One thing we wanted to improve is to be competitive in each position in the squad and also to take different possibilities. For example, today Xhaka is out, also Mesut is out, Rob Holding is out and Hector Bellerin too. We had different options for a bigger performance.
"When every player is good to play, that's perfect. But the way is long, the season is long, they are coming with different issues and different circumstances for each player, with injuries. Last year for example, I think we lost some points in some moments when we didn't have different possibilities for some matches. We lost in those moments. This year I prefer to have on the bench some important players but really, really with the possibility to be with a good impact after. I think the team is going to be more competitive. That's my idea."
So we have two very difficult games coming up and we cannot expect another six points, but it would be nice! The fact is that once we get our injured players back and can hopefully keep them to a minimum, we really will be able to challenge even the biggest teams this year….
Admin