Sorry, this is late, but here's my traditional Arsenal yearly review. It there's one thing to take away from this piece it's that a lot can change in 12 months ……
January 2022
Despite a failure to win any of their five fixtures that month (exiting both domestic cups) and an inability to score in four of those, Arsenal choose not to replace Aubameyang who they essentially give away to Barcelona.
Amazon later in the year prove those in power wanted to transition their ex-captain back into the squad until Mikel Arteta insisted, he had a dossier of evidence proving unacceptable behaviour from the striker.
On the last day of the transfer window, the player missed training and flies to Spain without permission, with all parties agreeing to rip up his contract.
Callum Chambers and Kolasinac have their deals cancelled while Mari, Niles and Balogun are loaned out.
The decision to slash the wage bill instead of improving the squad divides the fan base, especially when we get the North London Derby postponed due to not having enough players, which was essentially the club abusing the rules regarding COVID.
February 2022
An early FA Cup exit and zero European commitments sees the Gunners in the unique situation of only having three fixtures in the whole of February. Arteta takes advantage by taking the squad to Dubai for warm weather training.
We respond by winning two crucial games against Wolves, which put us a point behind 4th but with two games in hand over Man United.
Given that Arsene Wenger was mocked for 'only' finishing 4th, the scale of celebrations beating Wolves just to be 5th, shows how far we have regressed.
March 2022
Given the responsibility of being our main source of goals, a penalty against Leicester turns out to be Lacazette's final goal for Arsenal and his only one since Aubameyang left.
Despite Auba scoring in Spain and his replacement failing to score a single goal in open play, some Gooners still defend the decision.
Three wins out of four put us 4th, 4 points clear of Man United, with a game in hand.
Celebrations at Villa Park again seem over the top but it's worth stressing our young team were now able to fight and grind out wins, something that Arsenal teams hadn't been able too for years.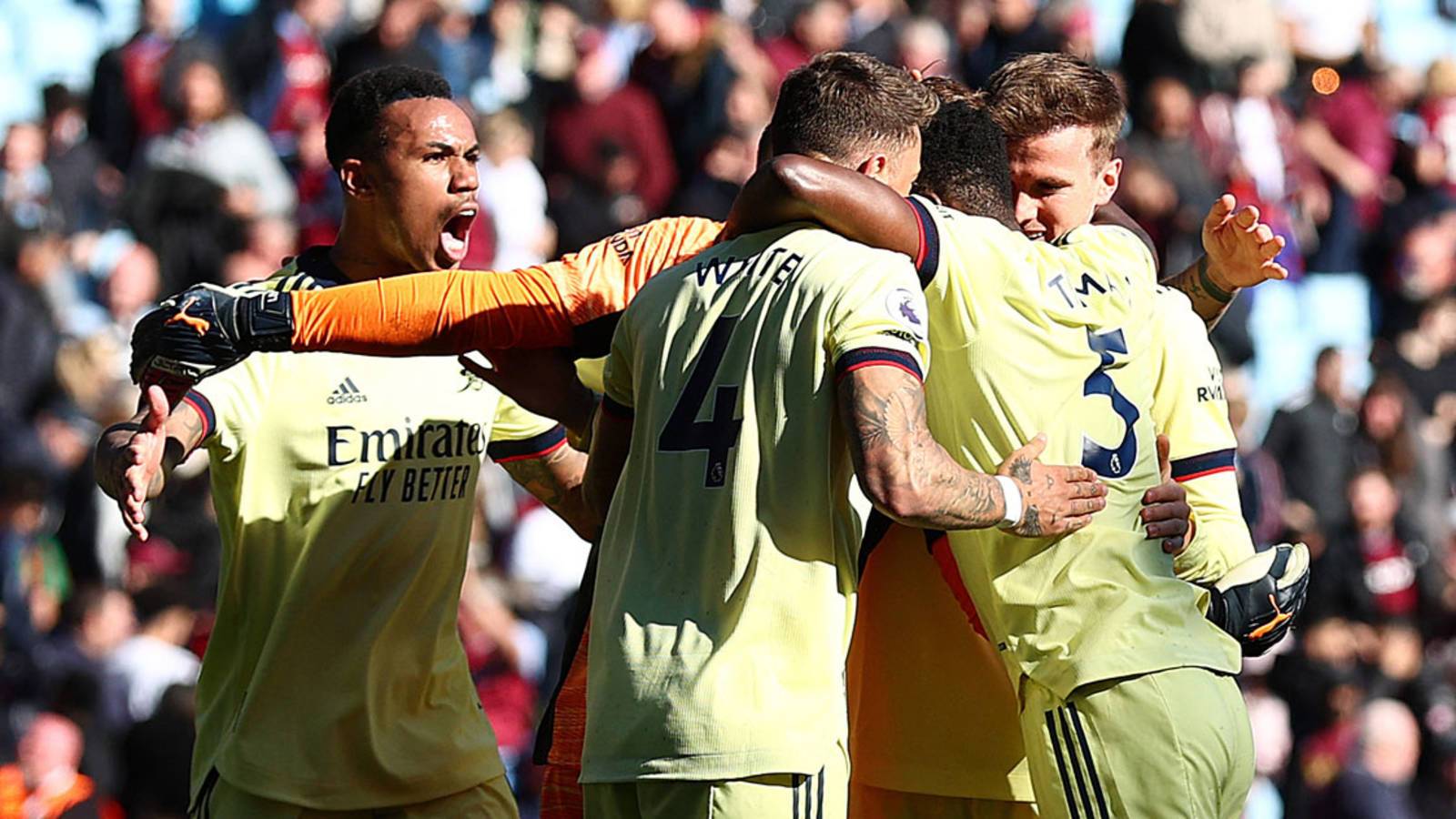 April 2022
As feared, the pressure of the top 4 race cripples our young squad as they lose three consecutive matches at Palace, home to Brighton and at Southampton. Especially in the first two, a lack of motivation considering what was at stake is inexcusable.
With Champions League Qualification now not mathematically in our own hands, our manager is bizarrely rewarded with a new contract.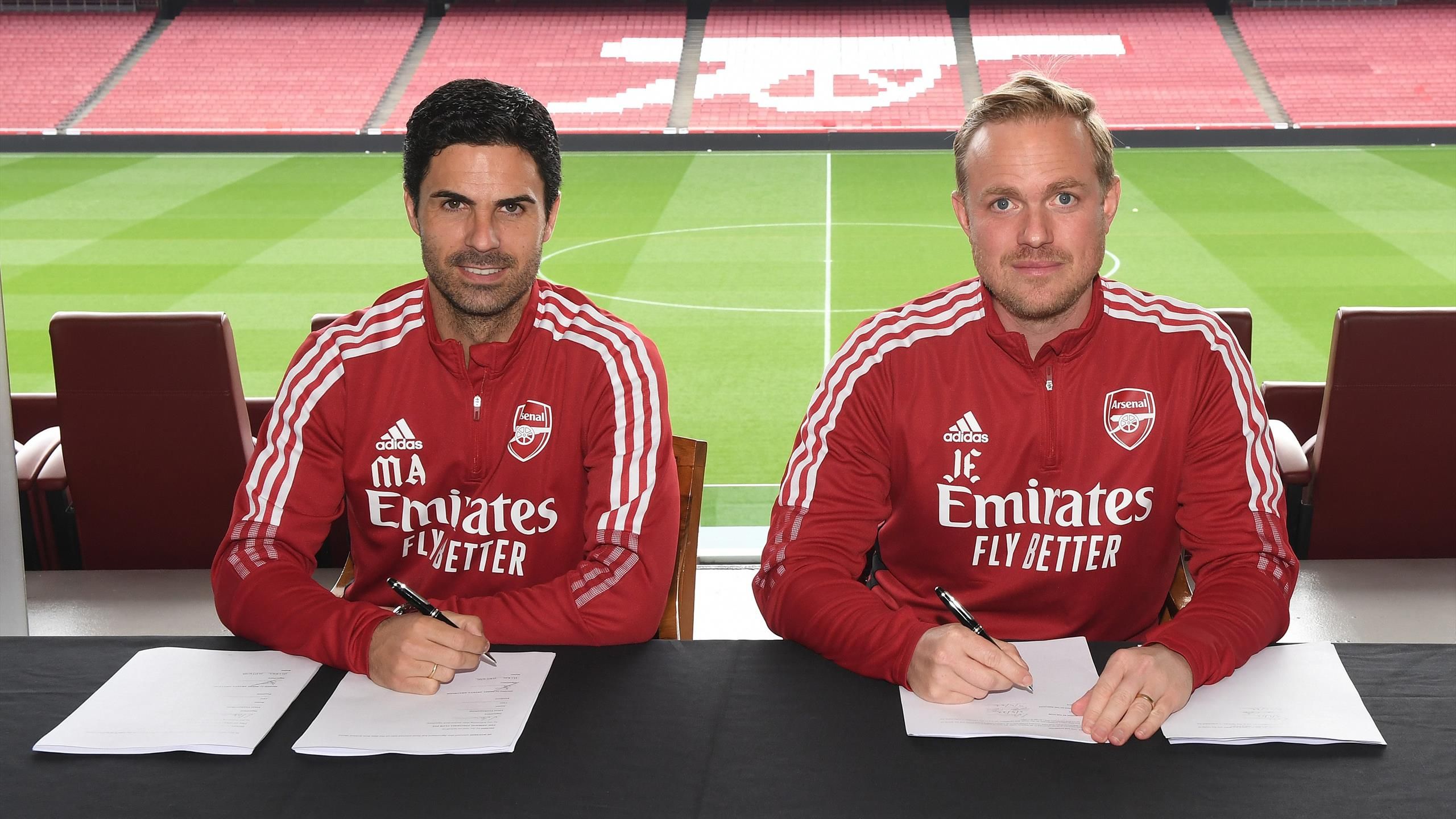 It seemed odd that the same owners who forced out Mr Wenger and Emery when they failed to get 4th, would now offer pay rises even when they didn't know what UEFA competition they would be in.
We put our destiny back in our own hands with victories over Chelsea (Nketiah scores his first goals of the league season) and Man United.
May 2022
Wins over West Ham and Leeds mean the Gunners would qualify for the Champions League if they won the North London Derby. Mikel Arteta tries to deflect from a 3-0 drubbing by blaming official decisions to award Spurs a penalty, then to send off Rob Holding.
Our manager clearly doesn't want confidence to suffer, knowing the defeat isn't the end of the world – the Gunners would still finish 4th if they won their last two fixtures.
Our failure to show up at Newcastle given what was at stake was inexcusable. With Gooners debating if 5th should be seen as success, Xhaka is one of the few at the club to brutally question the mentality of the squad and refuses to offer excuses.
A 5-1 rout on the final day of the season against Everton isn't enough as Spurs hit 5 at Norwich.

June 2022
9 players are released, including the end of Lacazette's 5 year stay in North London.
Eddie eventually agrees a new deal with his salary and shirt number causing a debate among the fanbase.
Our first signings of the summer were Marquinhos, Vieira and Turner. After months of speculation out of France, William Saliba does return to his parent club for pre-season after three seasons out on loan.
July 2022
Winning experience is added to our team with the arrivals of Champions Jesus and Zinchenko. As expected, Marseille trigger their option to make Guendouzi's loan permanent. The midfielder publicly pleads for Saliba to do the same. We do continue our working relationship with the French side by loaning them Tavares.
The much-anticipated Amazon 'All Or Nothing' Series is released, essentially documenting our failure to return to the Champions League. Arteta and Xhaka both come across well.
Our manager does well to not become more mocked for preparing for a trip to Anfield by playing YNWA out of loudspeakers set up on the training pitch.
Sad to hear Vinai Venkatesham call 5th place a success.
Arsenal won every single pre-season tour game, and the Emirates Cup.
August 2022
For the second season running the Gunners had the honour of kicking off the season on the Friday Night, winning 1-0 at Crystal Place, Saliba impressing on his debut.
Jesus got a brace in his Emirates debut in a 4-2 victory over Leicester.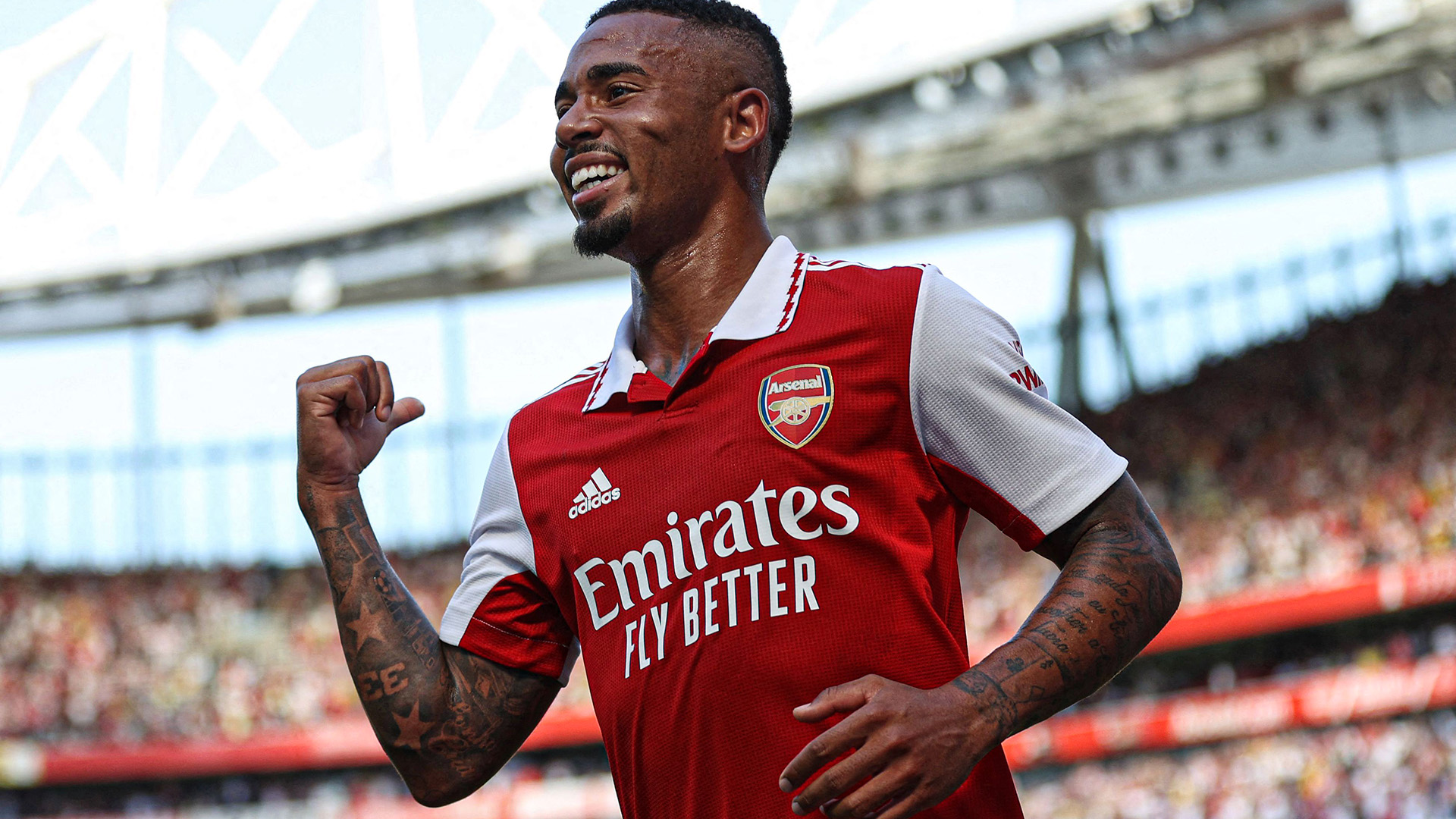 Wins at Bournemouth (the debut of several songs) and a late win over Fulham (who we had just sold Bernd Leno) meant the Gunners had won their first 4 League matches for the first time since the 2004-05 campaign.
What was apparent against the Cottagers, was the home crowd stayed with the players and were not downbeat despite conceding first.
Off the pitch, Torreira was sold to Galatasaray while Balogun, Mari, Runarsson and Pepe were all loaned out. Pepe became the latest big money signing our manager has been allowed to just wash his hands of.
September 2022
The Gunners clearly wanted a DM to replace an injured Elneny as they submitted rejected bids for Douglas Luiz who had scored against us the night before in a 2-1 defeat at the Emirates.
Instead, our only activity on transfer day would be loaning out Maitland Niles and ripping up the contract of Hector Bellerin. Having played 239 times for us and won three FA Cups, the defender deserved to leave with more fanfare.
Some Gooners were left worried if we had left ourselves enough experienced cover?
A loss at Old Trafford remains our only defeat in the Prem this season.
October 2022
With the atmosphere the best it's maybe ever been at the Emirates, Arsenal beat Spurs and then Liverpool, only the fourth time we have ever been able to win eight out of our first nine League fixtures.
Back in Europe and playing twice a week, there were signs in the second half at Southampton that fatigue was setting in.
In our 5-0 rout over Forest the squad paid tribute to Pablo Mari by holding up his shirt post-match and after scoring. The defender had been stabbed in a supermarket, while on loan in Italy.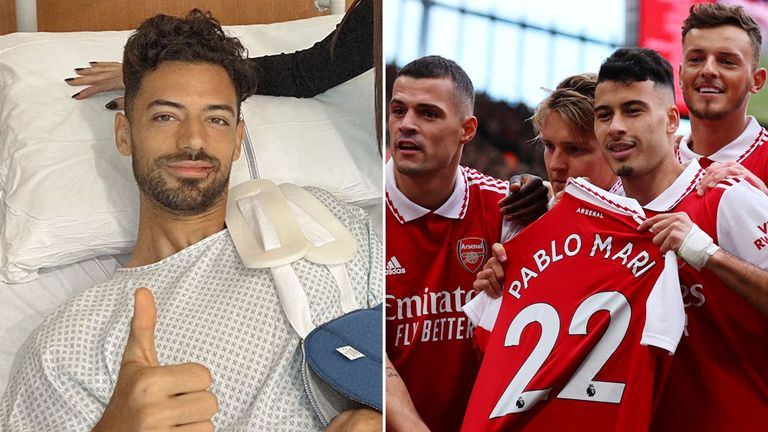 November 2022
A win at home to FC Zurich meant the Gunners won their Europa League group, meaning they advanced to the last 16.
Domestically, wins at Chelsea and Wolves meant the Premiership was paused with us having a 5-point lead at the top of the table.
10 Gunners were called up for the World Cup
December 2022
Only one Gunner got past the QF stage of the World Cup. William Saliba's France reached the Final although the defender only played approx. 60 minutes in Qatar.
It meant that the majority of our squad actually got a rest in December that they wouldn't have any other year. The biggest blow for Arsenal coming out of the tournament was an injury to Jesus.
In his absence, Eddie Nketiah has scored in the last two matches as had Saka who's continued his international form domestically.
The Gunners go into 2023 7 points clear of Man City.
Any team who has had this many points after 16 games in the Prem Era has gone on to be Champions.
Dan