Who would you name as a Gunner who has consistently delivered game after game? I'm not sure what to say if you don't name Bukayo Saka.
Like a cat, the 21-year-old has finally shown his claws, demonstrating for the first time that he can be consistent, with 6 goals and 6 assists in 17 league games. Saka's success this season earned him a starting spot in Gareth Southgate's England Three Lions squad at the Qatar World Cup, where he scored three goals (in 4 games).
Many have tried to find words to describe Saka's brilliance, but I'm sure Tony Adams' description of Saka is exactly what every Arsenal fan needs to hear. The Arsenal legend appears to be so taken with Saka's resurgence this season that as per Tribal Football, he says, "I think the player of the season so far is Bukayo Saka. The guy is simply phenomenal. I was a bit annoyed with Gareth Southgate in the World Cup when he replaced him.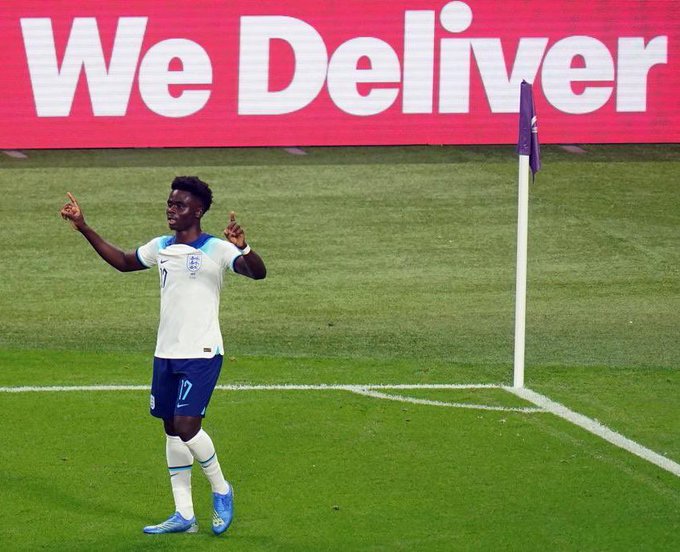 "In my opinion, he is at least as good as Lionel Messi.
"Messi is obviously at the end of his career, but still… Every time I see Saka play, he scores a goal or an assist. He is Arsenal's best player and he is also England's best player."
Adam's claims come just days after Rio Ferdinand declared Saka to be the season's best young player. Arsenal are in a good position to win the Premier League title.
Just as Argentina players fought for Messi to win the World Cup, Arsenal players must fight for Saka. Winning the Premier League this season could be the perfect way to introduce the winger to the rest of the world.
Imagine Saka signing a new contract with Arsenal and competing in the Champions League next season; the Champions League won't know what hit them.
Daniel O
———————————————————————
CALLING ALL ARSENAL FANS! Anyone who would like to contribute an Article or Video opinion piece on JustArsenal, please contact us through this link…
WIN FREE CLUB LEVEL TICKETS for Arsenal Women V Chelsea at the Emirates on 15th January!!
Mikel Arteta compares Arsenal captain Odegaard to De Bruyne
Please enjoy, watch and subscribe to JustArsenalVids