Is Dutch international Victoria Pelova Arsenal Women's answer to Vivianne Miedema? by Michelle
Arsenal Women face their biggest WSL challenge this season so far when they take on champions Chelsea at Emirates on Sunday 15th January, 12pm kick-off.  When Arsenal welcomed Chelsea to Emirates Stadium in last January's clash the outcome for a favourable one for our Gunners, running out 3-2 winners on the day.  See the match highlights below.
Arsenal Women 3-2 Chelsea Who's going to score Miedema & Mead's goals in January clash?
Away tickets for the game sold out before Christmas and overall ticket sales for this match have hit 40,000 and rising potentially meaning this match could set a new WSL attendance record, the current record set by Arsenal at Emirates when they welcomed Tottenham for the North London Derby is 47,367.
With Beth Mead and Vivianne Miedema both side-lined with ACL injuries boss Jonas Eidevall has been using the January transfer window to bolster his team which has had a terrible run of injuries through the first half of this season.  Jordan Nobbs has left Arsenal for Aston Villa while Arsenal have confirmed the signings of Dutch international Victoria Pelova and teenage Danish international Kathrine Kuhl.
Last season, Arsenal narrowly missed out on the WSL trophy when Chelsea beat them by just one point. And in Arsenal's race for the title this season it's not just Chelsea they have to contend with as Manchester United are up there and after a bumpy start to the season Manchester City can never be discounted.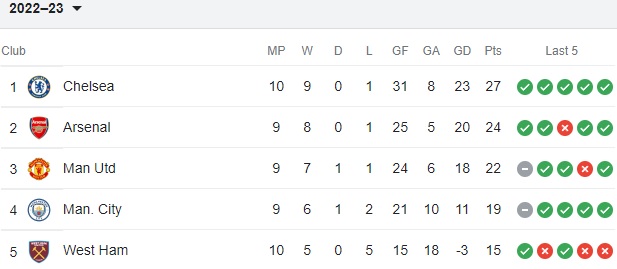 Both Arsenal & Chelsea have only lost one WSL game this season and both are the only UK teams to have qualified for the quarter-finals of the UEFA Women's Champions League, both qualifying at the top of their respective groups.  There really is not a lot between these two WSL heavy-weights.
Will Jonas' recent acquisitions make the difference that Arsenal need?  The transfer window is open until 31st January but Jonas now has 22 players in his squad and with the homegrown rules that means he can only bring in one more international player, unless Mana Iwabuchi makes a move elsewhere to gain game hours ahead of the FIFA Women's World Cup this summer.  Then Jonas could add another 2 internationals to his squad, or he could bring some in to go out on loan as he currently has 2 players on loan and he can have up to 6..
Can Victoria Pelova fill Vivianna Miedema's boots on the pitch?  She has a lot on her young shoulders this one, that's for sure!  But looking at her in action she might just be what our Gunners need at the moment..
Michelle Michelle
WIN FREE CLUB LEVEL TICKETS for Arsenal Women V Chelsea at Emirates on 15th January!! Winner will be announced TODAY!
Follow Michelle on Just Gooner Women on Twitter for regular updates on the Arsenal Women's Team!
Do you want to read more about the Arsenal Women's Team? Click here….