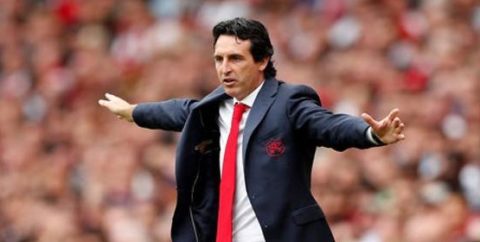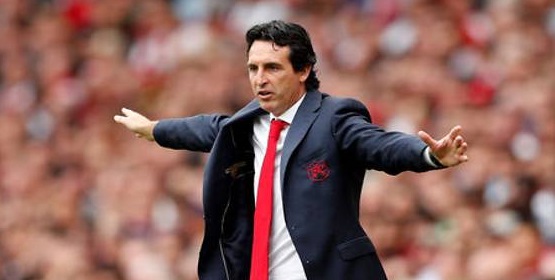 I asked a few times last season was Unai Emery too negative to be Arsenal manager, and I am left with the same conclusion after the NLD. Let's get this right, questioning the manager doesn't mean you have to disrespect him or try and drive him out. There are some things he does very well, yet sometimes you have to accept there are individuals who just don't suit a club. That's what the Kroenke family have to decide in the summer, when it comes to deciding if we extend his contract.
I, like many gooners, grew up with Arsene Wenger, so maybe took attacking football for granted. I was used to two up front, two midfielders moving from left to right with two attacking full backs. Even when we were not winning titles a DM would be partnered by a Fabregas or a Cazorla, someone who would create and dictate the tempo.
The last time we lifted a cup, as a side who had failed to finish top 4 against the champions, with the Ox as a full back, Ramsey with Xhaka, Ozil in front of them with Sanchez and Welbeck up front. This Sunday, at the expense of a front three, our coach felt compelled to field three defensive players.
So, did we just take Wenger's ethos for granted? Is it in fact a lot harder to play a free-flowing style? Maybe it takes more bravery then we think to trust your flair individuals to express themselves? Is that the difference between a great and good manager? The greats have their own principles and coach their squad to adhere to their outlook. The good doubt themselves?
For a month we have waited for Auba, Lacca and Pepe to play together yet it's one step forward, two steps back, with one of the most uncreative midfields we have played with at the Emirates. It was another big fixture where too much focus was put on our opponents' strengths and not ours.
Guendozi and Torreria will give you everything, but at home we only need one person doing this job. By having those two next to Xhaka, it stands out that they can only move the ball sideways. There is zero reason a Ceballos and Ozil couldn't start with a sole DM.
Even at half time, 2-1 down, he waited to change things. Arsene Wenger would never have left 3 number 10's on the bench at the expense of 3 DM. Nor Sir Alex, nor Pep Guardiola.
In the last campaign, Liverpool finished a point behind City. It was the difference between a 20 plus points gap the year before. As much as Klopp as done to close that gap, look at how he has always asked his men to play against the champions. Yes, his tactics tried to counteract what they were good at, but he always believes that his men can do can do damage.
Will Emery ever believe in us enough? Will he ever believe we are good enough to attack our rivals? If not he's not the right man for us…
Dan Smith