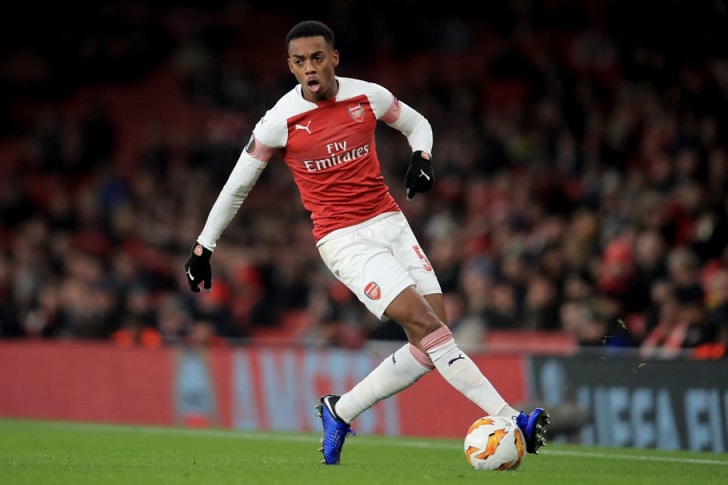 The 20 year-old Joe Willock has been quietly gaining game time with Arsenal's first team this season, after being given his first opportunities towards the end of last season. He has already played 3 League games and 3 cup games so far, as has a healthy tally of 3 goals as well. Last season in the U23 side he managed 7 strikes in 13 games, and he now seems to be finding his feet on the bigger stage as well.
Unai Emery has revealed that he was hoping that Willock was ready to step up and fill the gap left by Aaron Ramsey, which is a tall order for someone so young, but the Spaniard obviously believes in him. 'Willock is improving a lot and if he keeps progressing like he is, I don't know how far he can go,' said Emery to the Metro.
'He started training with us from my first weeks at the club and in the last couple of months of last season I took him to one side to speak with him.
"I told him, "Jack Wilshere has left us, Aaron Ramsey is leaving and there is a really big opportunity for you to take that space in the team.
"It was a big challenge for him to step up and now he is playing in the first XI because he deserves it. 'His progress is a very positive example for all the other young players of what can be achieved.
'The first thing I learned when I came to Arsenal was how important the young academy players are to this club,'
'It is my responsibility to carry on that work because these players more often learn quicker than those who are signed into the club'
Emery's use of youngsters definitely seems to be working well so far, and it must be a benefit to have Freddie as his assistant, the man who helped nurture them in the reserves.
But do you think Willock is now ready to become the new Aaron Ramsey?
Admin