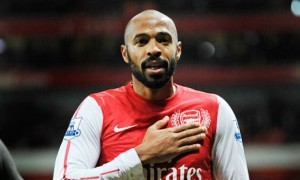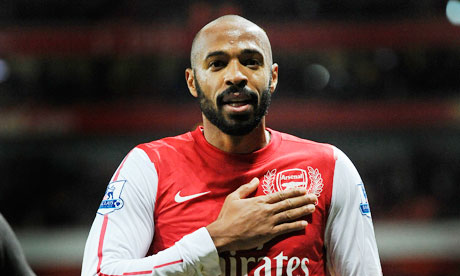 When the Arsenal legend Thierry Henry resigned from his job as a Sky pundit after the World Cup to pursue his dream of being a manager, we all assumed that he would be looking to take a job in England, with Aston Villa being strongly linked to the ex-Arsenal lhitman.
Henry's only coaching job so far was as assistant to Roberto Martinez at Belgium, and they took Eden Hazard and Co all the way to third place in Russia, but now it appears that he is now negotiating to become the top man for Egypt's national side. Talksport are reporting this morning…..
Thierry Henry has agreed terms to become the Egypt manager after his agent met with bosses from the African nation's FA, according to reports.

The Arsenal legend, 40, is still deciding whether to take the role as he considers the direction the Egyptian FA (EFA) wish to take the team in.

Former international keeper Nader El-Sayed told Egyptian outlet King Fut: "We had a meeting with Thierry Henry's agent in London, and (EFA board member) Hazem Emam was present.

"Henry is waiting for the EFA's project for the team before deciding on the offer, apart from the economic aspect."
Egypt did not fare too well with an unfit Mo Salah in Russia, losing all three Group games, but if Salah is fit next summer, along with Arsenal's very own Elneny, the team could do very well in the African Nations Cup which Egypt have won three times since 2004 and got to the Final last year before losing to Cameroon.
It would certainly be an interesting development in Henry's managerial career, but would he be better off working his way up in the English Leagues?
Admin