Wenger: football's biggest hypocrite? by Ricky
No. That award goes to Jose Mourinho – the walking cliché. But there's definitely a case to say Wenger is guilty of a level of hypocrisy usually only usually reserved for corrupt and crooked politicians, or say, bankers. It may not surprise you to know that I am an Arsenal fan; such is the level of apathy from Arsenal fans about the current state of our team. I am 26 years old and Arsene Wenger is the only manager I have ever really known manage my team. I am a proud Arsenal fan and we have much to be proud about: a fantastic stadium, a couple of really world class players, and a record that even the world's humblest man, Mr Mourinho, must applaud – those of you who don't know what I refer to, Google search 'The Invincibles'.
Where I and thousands of other Gooners despair however, is the lack of a winning attitude displayed by the manager, chief executive, and owner, when looking to recruit new players. When Manchester United confirmed the record breaking deal for French midfielder Paul Pogba, at a cost of £89 million, Arsene Wenger led the criticism at the 'mad' world of football, and he was not alone. Whilst Wenger said the valuation of the player was "completely crazy" Klopp went further, saying, "the day this is football, I'm not in a job anymore." Except this is football now, Jurgen. The deal went through, Klopp didn't resign and Wenger seemingly spent most of the summer transfer window talking about the 'world of football' rather than looking for players to improve his squad. De ja vu anyone?
You might agree with both Arsene and Jurgen, the world of football has gone mad, because it has. Isn't it amazing though that this criticism should come from a man who is a part of the footballing world and has been for over thirty years? A man who is complicit in the mad world of football in every single way? A man who has taken from the game more than most managers can ever dream of? Because Wenger is no fool, he is a highly educated man with a degree in Economics from Strasbourg University. When he says the world of football has gone mad, shakes his head in mock-disbelief and sighs as if he truly despairs for the direction the game is going in, he is lying. Rather, he is steepling his long bony fingers and muttering "Excellent" in his low, sinister voice. He is much like a banker who admits that the state-funded bank that they run has performed poorly, before signing off their own six-figure performance related bonus. Because that is exactly what Arsene Wenger is doing, continuing to take his huge yearly salary whilst excusing his own poor performance, "It's not my fault we didn't win the league, it's because the football world has gone mad". Not this time Mr Wenger, we don't believe you (wags finger).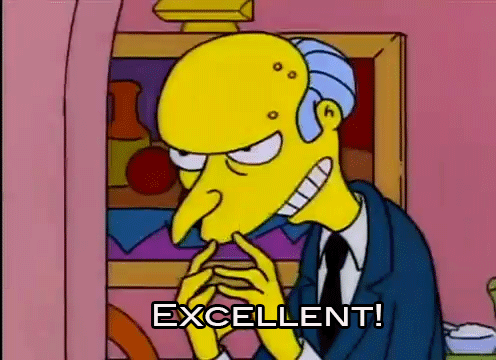 Arsene Wenger, as the fourth best paid football coach in the world, earns £8.30m a year. After tax, Arsene earns £16,959.87 a day, £84,799.37 a week, or to make it more relatable to those of us with salaried jobs, a mere £367,463.93 a month. The UK national average wage last year was £27,600 a year, before tax. Taking into consideration tax contributions someone on the national average wage would have to work for over two hundred years to earn what Arsene earns in just one year. Wouldn't you say that this disparity in pay is…madness? Of course for a man worth over £40 million this doesn't take into account earnings outside of football, through sponsorship or a modelling career…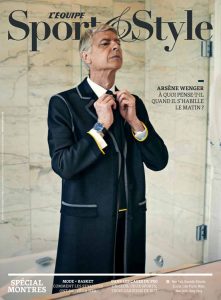 The point is however that Wenger has profited hugely from the mad world of football. A world that pays him sums of money that normal people can only dream of or fantasise over; a world that Wenger does not shun when it comes to deciding how much he should earn for doing his job, "£8 million a year? No thank you, £27,600 will suffice."
Caught up in football's world of madness however are the Arsenal fans, charged with paying the highest prices in the league to watch their team. The cheapest season ticket at The Emirates this year is £1,014 and the most expensive £2,013. Taking the average national wage, minus tax deductions, a season ticket at Arsenal can cost a fan over 9% of their annual wage. The most expensive match day ticket is £97. Absolutely ludicrous cost in a world of sporting craziness, especially when the cost of season tickets at some of the world's most successful clubs is taken into consideration: Barcelona (£634), Real Madrid (£1460), Bayern Munich (£559), Athletico Madrid (£963), Borussia Dortmund (£823), and even Mourinho's Manchester United (£950).
The objection for most Arsenal fans therefore is that when they are asked to pay a crazy price to watch their team, and the manager is paid a maddening amount of money to manage the team, why is the club, and manager, not willing to pay a crazy amount of money to improve the team?
We are told that the club has the finances to compete with the largest clubs in the world and their match day income is more than almost every other professional football club in the world. If Wenger and the club do not want to improve the first team and have no ambitions on again being truly successful on the pitch, then they should not partake in the crazy world of football at all. The cost of season tickets and match day tickets must come down and the manager should take a pay cut. However, much like an episode of the Simpsons where Monty Burns abates the safety inspector's concerns with ambiguity and charm, or where a banking crash is blamed on an individual's greed and selfishness rather than on inadequate regulation and recklessness from those at the top, Wenger will paper over the cracks from now until the end of the transfer window. Of course, this will invariably involve interminable complaining about the crazy amounts of money being spent by other clubs and the mad, mad world of the transfer market!
Ricky Iftikhar