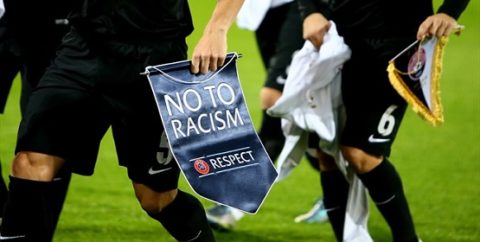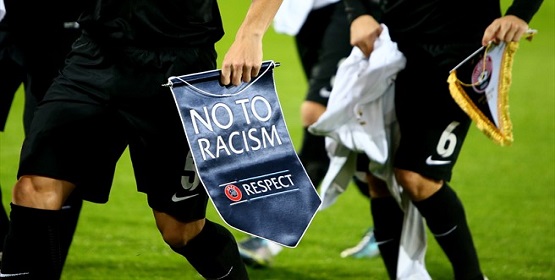 Shamefully in 2019 players being racially abused is no longer shocking, it's something we have become used too. Of course, everyone pays lip service to the issue, saying how bad it is, but no one actually wants to take the next step to find a solution.
Which is why I can't believe those in the UK have the audacity to criticise the Italians for not tackling the issue. This was prompted by Demba Ba suggesting black players should boycott Serie A until they treat these concerns seriously. But are our FA any different?
Okay, we are quicker to condemn it, our media will write that it's bad', phone in and social media will debate the subject. Then things go quiet and we go through the same cycle when it happens again.
How many years has it been since we spoke about a rise in racism? If we do nothing, why would we expect it to get better? Do we care (as we claim) to clean up the game, but will we prioritise that over money?
Clubs meet every year to agree on rules, why have they never discussed sanctions such as banning away fans or empty stadiums. In reality the Premiership can't market itself as the best League in the World if supporters are being forced to stay away. I'm sure businesses don't want to miss out on every other week a couple of thousands of tourists visiting their city/town? But that's what zero tolerance is, it's saying that you find something so unacceptable that nothing is more important than fixing it.
This is why I still think deduction of points is the way forward. Sometimes you have to get into the mind of these cowards. These are people who don't have lives. Who take sport so 'seriously' they think they can act out they want in the confines of a stadium? Who think they can say whatever they want, based on what shirt they wear? You think they care what a Raheem Sterling says or if Prince William has written a statement about it? Let's have them wake up on a Monday morning, and see that their precious race for a Champions League spot or relegation battle has been impacted by their actions. Hit them where it hurts.
Some will say that it's too harsh a consequence, that maybe even fans would exploit the rule. I'm not saying don't investigate each situation or use common sense. At the same time though, thinking like that again makes it about football when the topic is bigger. It's no different to the hooliganism problems we had in the late eighties. Was it fair that when we were champions, we never got the chance to represent England in Europe? Probably not..
Yet back then, clearly those in power thought enough was enough and were going to act, no matter if it cost clubs money or our English game's image.
Now it's time to say enough is enough again. Zero tolerance should mean zero tolerance…
Dan Smith