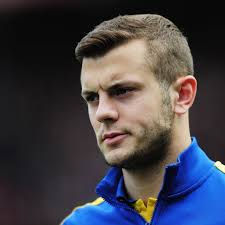 Arsenal fans have been waiting years for our very own terrier Jack Wilshere to regain full fitness and return to the fantastic form he was in six years ago, and it looks like our wait is finally over (touch wood!). Arsene Wenger is so sure that Jack is back to his best, despite him only playing a few Europa and Caraboa Cup games, that he is telling Gareth Southgate that he should be playing for England in the upcoming internationals.
"Personally I think he is ready," said Wenger. "He was not three weeks ago but he is today. I have the same problem [as Southgate], he is competitive for me as well.
"In every competition he is ready to play. I would encourage him to do it.
"I personally think that with a super-fit Jack – I don't know how you can keep him out of the English squad."
Well that's all very interesting Arsene, but I just need to ask the question why you think Jack is more than good enough to play for England, but he simply is not good enough to play for the Arsenal first team?
Are you hoping that he can play a bit more competitive football before you play him for Arsenal? This sounds a little dodgy to me?
Darren N.