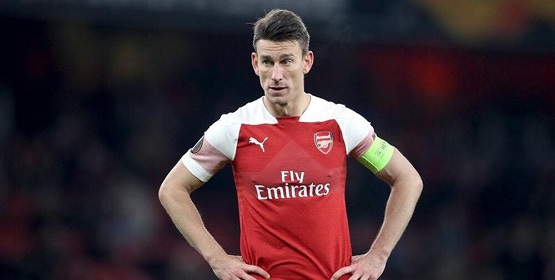 We have had the discussion about how unprofessional it was for our captain Laurent Koscielny to go against Arsenal's orders, and refuse to go to America for our pre-season tour, but he and the club have up-til-now not made any announcements about the situation.
Now Unai Emery has admitted that Koscielny has told the club that he wants to leave despite still having another 12 months on his contract at the Emirates. Whilst talking about who will be Arsenal's captain(s) next season, the boss said: "We spoke a little about this and last year we had Laurent, Petr Cech and Ramsey,"
"At the moment, Koscielny has a contract with us but I think they are going to speak, the club and him, about whether he continues or not."
This obviously gave the interviewer the opportunity to ask directly about what was going on with Koscielny, and he replied: "This matter is for the club and for him. Before this travel, I spoke with him three times about that and he wanted to speak with the club because his first idea is to leave and the moment to leave from the team.
"But when I spoke with him, I wanted him to come with us and also to continue working and speaking with the club about the possibilities that are best for him and the team. He decided to stay in London and now this matter is for him and the club to speak and take the decision."
So it is now clear that Koscielny has rebelled because he wants to leave the club and doesn't want to respect his contract, and it is also obvious that Emery wanted him to stay for his final year.
Is it worth keeping an unhappy player on the books against his will, or should we just bow into his demands and let him go at any price?
Admin