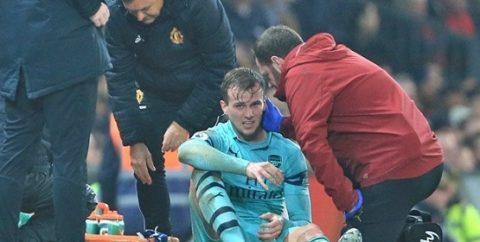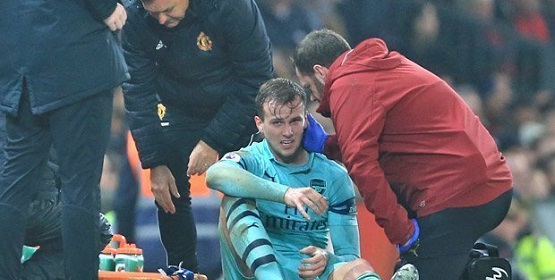 So, as we all know, Arsenal have made an announcement that Alex Lacazette is out "until October" with an ankle problem, but, to be fair, we still have Pepe, Aubameyang and Ceballos to strike fear into opposing defenders, and we all know that Aubz prefers to play down the middle anyway. And of course October isn't really that far away!
But the rest of the injury news coming out of the club is excellent, and we can expect a full complement of defenders for Unai Emery to choose from in the very near future (probably October as well unless Emery springs a surprise on us).
This is what the official injury update said on Arsenal.com:
Rob Holding
Now back in full training.

Dinos Mavropanos
Now back in full training.

Hector Bellerin
Now back in full training.

Kieran Tierney
Now back in full training.
Now that really is good news. Although Emery has also told us that he intends to be cautious before bringing Bellerin and Tierney into the starting line-up. He said: "They are now closer to us but they need to continue working and taking training with us for their fitness. They can feel very comfortable coming back to play with us, Kieran Tierney starting and Hector Bellerin coming back after his injury."
And when asked about the possibility of a quick return he continued: "Not yet, because it depends on their progress for the next weeks and maybe also we can decide to play at the beginning with the under-23s before, to be ready with us. Maybe if they play with the under-23s they can take confidence and better their rhythm and then after play with us 100 per cent.
"Really, we need to look at the next steps in each training and also if we decide that they play with the under-23s. But they did that week, the first time training normally with us, and we want in the next week again to take the normality in training with us. I think after that week, we can decide how they are [in terms of] starting to play with the under-23s and with us."
So we are not completely out of the woods, but when we think that we have Mustafi, Sokratis and Luiz as our fit centre-backs, and Emery even suggested that Holding and Mavro can also be availabe for the Watford game. "At the moment, we were working with three centre-backs, thinking of Sunday, now four and Rob is now number five and Mavropanos is the sixth for us to think about them for Sunday."
So, we may have had a little setback with Lacagoal, but our defensive choices can only get stronger every week from now on in. Surely that is cause for rejoicing?
Admin