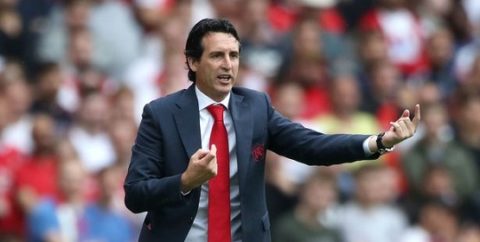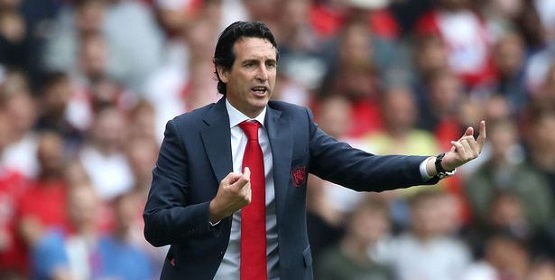 Unai Emery completely outplayed by Klopp by Konstantin Mitov
Well, it's a familiar hammering at Anfield and sadly I am not surprised. The squad looked negative from the start. We conceded a dangerous cross before 90 seconds have passed and we did little to change this. This time though, it's not the board, it's down to the manager. The way our players were set up left the Liverpool full backs with all the space in the world and we eventually conceded.
The second half started in the exact same manner, an immediate chance for Liverpool and a second one which led to a penalty and we conceded. And this is just after half time, when the manager should've given some instructions, but we were slow again. If we are going to get hammered every time, we might as well go down, trying to play some football.
We waited till it was minute 60 and it was 3:0 to make any substitutions and this is what really disappointed me. I was hoping for Laca to come instead of Willock at the start of the second half, not when the game is dead and buried. Unai used to be brave with the subs, but this game resembled the Wenger days.
I suspect that we might have been saving Laca for Spurs, knowing this game is lost, but we could've changed our formation to include some support on the wings. Put on Kolasinac, and move Pepe to the wing to support the defense a bit more, but nothing of that sort happened. I expected us to lose, but I am still disappointed with the lack of passion and desire we showed to fight in the game.
Luiz was suspect for the second and third goal, but before you put it on him, we were exposed even before his mistakes. We should've taken some measures to change the way of the game and the manager didn't, and for me he lost the game with a questionable starting line up, his lack of half time instructions and late subs.
We played 3 central midfielders and they did close to nothing combined. Ceballos served the ball on a plate for Mane who spared us, and Willock, Xhaka and Guendouzi didn't once manage to drive the ball forward from the back. We could've done much better had we got Laca up top to help Auba and Pepe, and try long balls from the keeper as we couldn't get any seconds balls regardless.
Anyway, when you are an Arsenal fan, you learn there are some grounds where it's a nightmare every time. But we shouldn't be mourning too much as Spurs are coming next and I expect an improvement. What I hope is that the ruthlessness shown from the board will continue and Emery will be paying the price if we continue to perform like that. Lack of desire and character should be unacceptable at Arsenal. Unfortunately I cannot predict how much longer will we have to wait until we hire someone who would address the defense and the away character shown by this crop of players.
That is me done. I hope you have something to cheer you up this weekend.
Konstantin