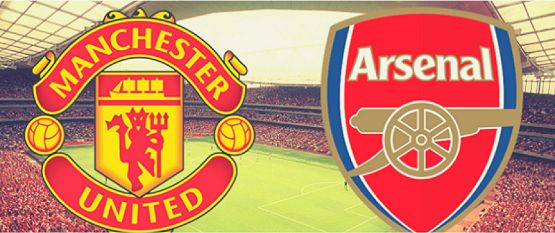 Last night's game between Man United and Arsenal lived up to the hype and it turned out to be a very even game. But it certainly didn't look like that at half-time as United were a bit more aggressive than the Gunners, despite missing lots of their top players to injury. The youngster Scott McTominay, who opened the scoring for the home team with an excellent shot in the first half, says his side wwere disappointed that they didn't push on after taking the lead.
McTominay said after the game in the Express: It is definitely a disappointment with the different opportunities we had in the game and the way that we started,"
"In the first 45 minutes we were right on the front foot, we were aggressive and did a lot of things right.
"I thought we were good value for three points tonight.
"It was little mistakes that we need to start cutting out which are starting to cost us games or cost us points in this case.
"Everyone in that dressing room knows that it is a tough one to take."
He may say that but Arsenal fought back well after half-time and in the end fully deserved the draw. Of course it was Aubameyang who got the goal as usual, and he was disappointed that we didn't show the same commitment right from the the start. He told Arsenal.com: "It's hard to come here. It's not easy when you concede just before half-time but we came back in the second half with great spirit. Last week we came back as well, so maybe we need to start with more strength and more confidence because we can do it.
"We took the ball and Bukayo gave me a great pass. I made sure I was not offside and I was surprised that the referee blew his whistle, but I just finished as usual. I'm just happy the goal was given in the end."
So most people would say that the draw was a fair result, even though both sides think they could have won it. Calum Chambers, who is getting a run in the side at last, was philosophical about the result "As a team I thought we played well, we put in a shift and I thought we created chances throughout the game," Chambers said on the official Arsenal website.
"I think we've come off with mixed emotions. We know that Old Trafford isn't an easy place to come, so when you come off the pitch feeling you could've won but get a draw, it's not a bad result.
"Their fans were making a lot of noise. In those moments we had to stay strong as a unit, as a team, and I think we did that.
"We rode the storm and created our own chances, we put our own authority on the game as well. We came off feeling like we could've got something. It was a good, strong performance today."
I certainly agree with him, considering that we very rarely win in the atmosphere of Old Trafford. The important thing is that we maintained our unbeaten run, we moved back into the Top Four, and we are above our three biggest rivals for the Champions League places…
Admin