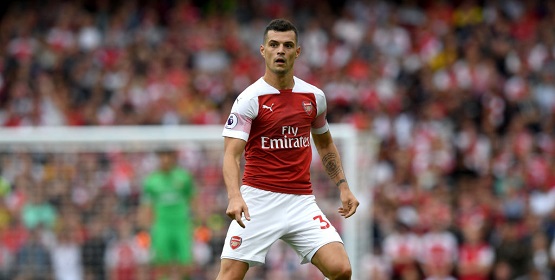 Okay I was very quick to put the Twitter video regarding the Man United v Arsenal when the Reds tok the lead. From the angle it looked like Granit Xhaka was taking a duck as the freekick came flying towards him, but now I have realised that you shouldn't jump to conclusions.
It's probably a lesson in life as I have always been taught that 'the camera never lies'. but now it should be changed to "you can't believe everything you see?
If you saw the video earlier, it looked like Xhaka just ducked when he saw the ball coming towards him, but in this new video (how does everyone have so many angles?), it looks like he was in the right position to head the ball, but once he prepared for it, the ball ricocheted of Sokratis! After seeing this I hope you will all be a little less critical of our captain.
I was out of order earlier but now I have to eat my words….
Xhaka clearly tried to head the ball but it deflected off Sokratis. HTH 👍🏼 pic.twitter.com/56BofYgliG

— © (@afccollin) September 30, 2019
Maybe we should all have an open mind more often before criticizing on very little evidence? Just a thought…
Admin