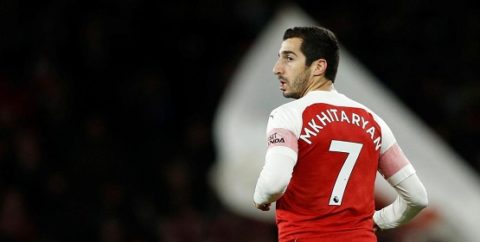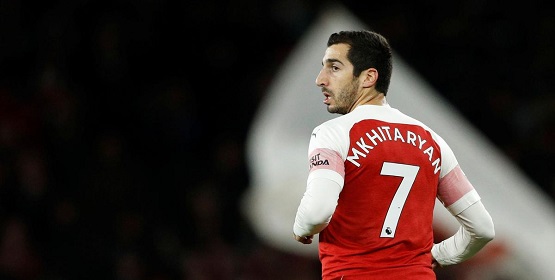 The new Arsenal boss Unai Emery seems to be unloading the Gunners deadwoods with a rarely seen determination, and we are expecting a deal to be done for Mustafi sometime today. But the latest Arsenal rumour relates to Henrik Mkhitaryan, who is apparently being chased by the Italian giants Roma, with the famous Italian sports journalistGianluca Di Marzio revealing that Roma Sporting Director Gianluca Petrachi is pushing for a loan deal with an option to buy next season.
The Armenian midfielder has never quite regained his previous form after his arrival in England, where he very publicly was pushed out of the Man United team by Jose Mourinho and was then offloaded to Arsenal when the massive swap deal for Alexis Sanchez was finalised.
Mhki came on a sub in yesterday's draw with Tottenham but was far from impressive and couldn't hold on to the ball for long and has rarely impressed in an Arsenal shirt despite incredibly making three assists on his debut for us. Although he is not held in high regard I still insist we did better out of the deal than Man United did, getting an expensive out-of-form Sanchez as his replacement, but his wages are much too high to warrant keeping him as a stop-gap squad player. If Roma are willing to take a chance on him and remove him from our wage bill who are we to complain?
I, for one, will not be unhappy to see the Armenian leave. Four goals in 22 games for us last season is hardly impressive…
Admin