What is not to like about Arsenal's win at Tottenham yesterday, when Arteta silenced the pundits yet again with our first away win against our bitter rivals since 2014.
Apparently we are still not favourites to win the League but surely after this weekend everyone will realise that we are the real deal now and will start giving Arsenal some credit, which he fully deserves considering where we were just two years ago.
But as always the boss is as humble as ever, but he can't help but be extremely happy after seeing his young team come up trumps at the Tottenham Stadium, and he is especially happy to see the Arsenal fans feeling as happy as he is. Arteta told Arsenal.com: "I'm very happy for two reasons. One, because I saw a team with a lot of courage, determination and quality, and that really wanted it today, to come here and win the game.
"And the other one, because we have a job where we are really privileged that we can make a lot of people happy and when you have this opportunity, you have to try to do it. So the enjoyment of sharing the victory with the fans was a great feeling and then everything that we do, all the suffering, the hours of work, it makes a lot of sense when you have moments like this.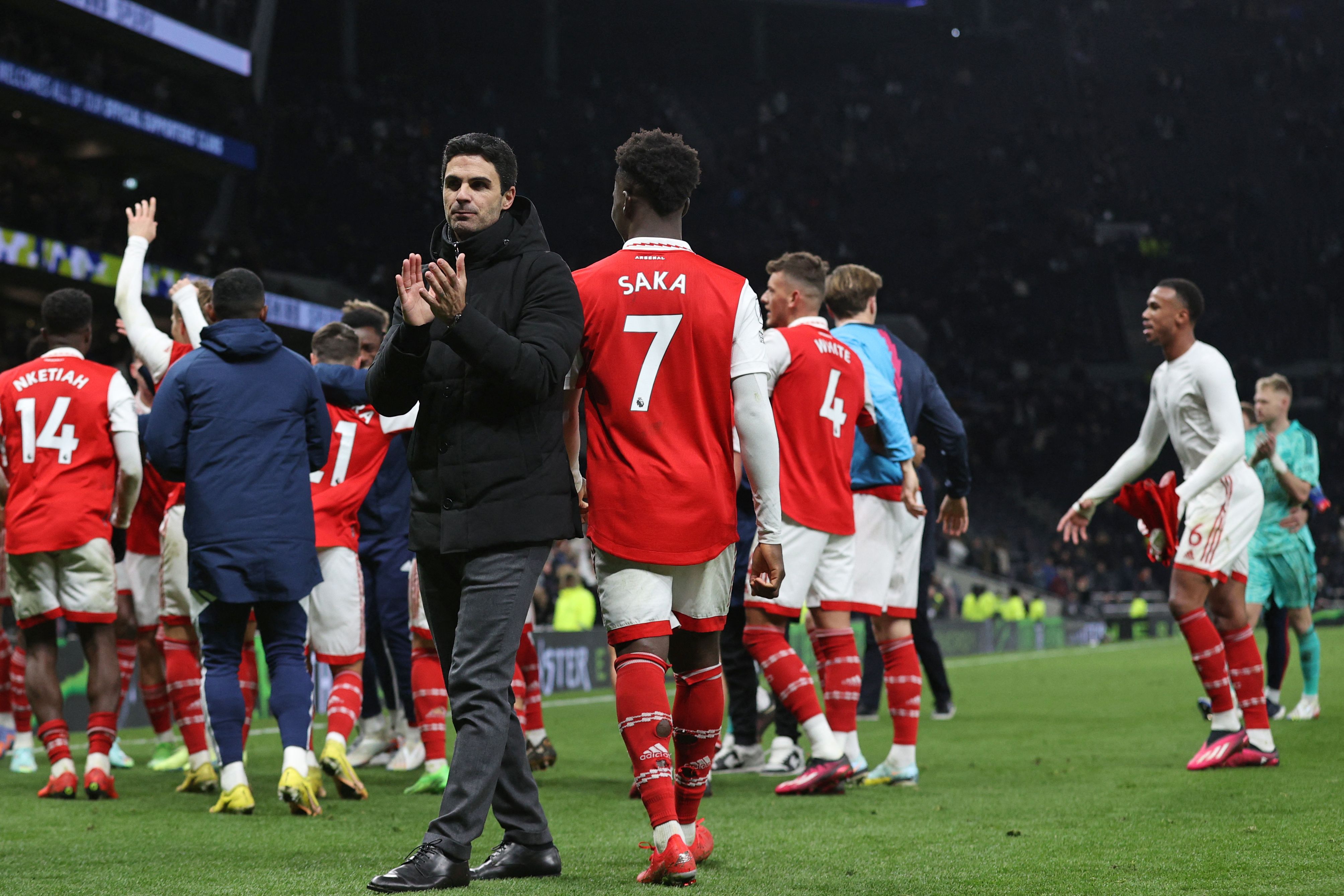 "It's great, I'm going in the dressing room and just feeling the joy and the togetherness around the team and how much it meant for them. It's special and we know that here because of the way we play, the way we behave, the way we are and the way we live together and the unity that we have. So we must not forget that, because tomorrow we must try to do exactly the same to carry on the form that we have at the moment."
Well this has been a perfect weekend for us happy Arsenal fans, with the only blight being the last-minute equaliser by Chelsea Women in the earlier game, but that was more than made up by watching the ecstatic scenes at Tottenham!
Happy Admin!
—————————————-
CALLING ALL ARSENAL FANS! Anyone who would like to contribute an Article or Video opinion piece on JustArsenal, please contact us through this link…
The Arsenal boss talks about the euphoria of winning the North London Derby and sharing with the happy fans….
Please enjoy, watch and subscribe to JustArsenalVids