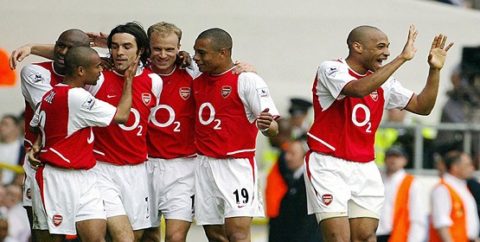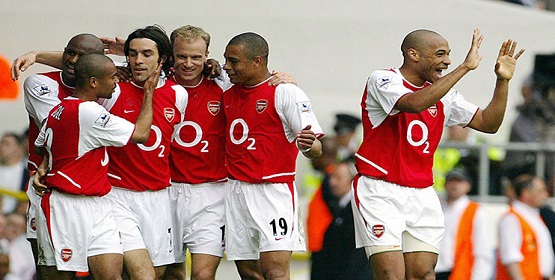 So, let's be honest the new Arsenal kit launch could not have gone better for all parties. On the day of the first release there were talks of not buying any shirts as a way of protesting against Stan Kroenke. A month later sales have been so good that Adidas are ready to release a 4th kit.
The idea that Arsenal have already been paid hence it doesn't matter how much merchandise is brought is a myth. The more money they make, the more Mr. Adidas is willing to offer when it's time to renew the contract. Alternatively, if the product wasn't shifting, you're going to struggle to find a company willing to hand over 300 million.
Since I watched football though, I have rarely heard gooners so impressed by a manufacturer's work, to the point I think they would be angry if we changed sponsors in the immediate future. Now this list will be subjective, no right and wrong (not including the latest kit)…
A lot might depend on your age and of course how successful the team were at the time. Some like to keep things simple yet there's nothing worse than feeling obliged to cash out your money on the same red shirt you owned for 12 months, where the only difference might be a line.
I should stress Puma will not feature as I didn't have the body building physique, they were clearly marketed for. I know you can buy the version which isn't as tight but sorry I don't pay 60 pounds to remind myself I'm not as fit as I used to be.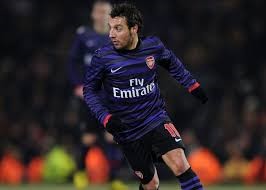 10- Purple away
Okay I know some don't like when our kits abandon tradition, but sometimes it can get boring when shirts look exactly the same. Plus a few years without wearing yellow you appreciate it more when it returns. Whisper it quietly, I didn't actually buy this shirt but instead spent more on a fleece which I still wear to this day. The colour scheme seemed popular with those who didn't know without seeing the canyon it was football themed, always a good sign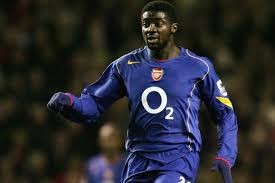 9- Blue Away
Some shirts just look really good on the players, but don't quite work for us modern folk. I like my arms in long sleeves, so this always felt like a comfy pajama top rather then something I could kick a ball around in. I added the gloves but really wasn't skillful enough to pull it off.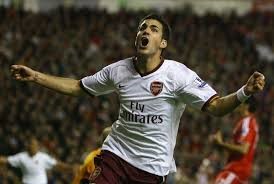 8- White Kit
I know some instincts where it was white and therefore just not a colour you associate with Arsenal. Yet all of that is taken away by the cranberry collar, sleeves and shorts making this a trendy shirt more then just a decent footie shirt. Maybe it's what age you were at the time, but this was the first football shirt I owned which girls thought looked smart, so …. I guess…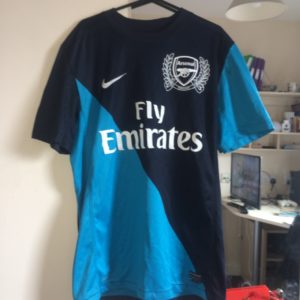 7- Blue Anniversary Shirt
Is it me or did Football go through a phase where they wanted shirts to be smart as much as on the pitch but also something you could wear casually? Quite a comfy fit with an original badge to celebrate our anniversary, perhaps doesn't get enough credit for a really poor squad who had to wear it. I'm still trying to work out how we got in the top 4 that year.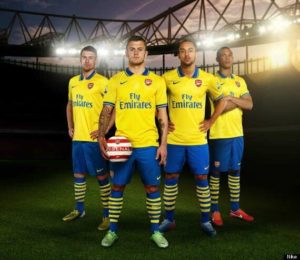 6- Yellow Away
Sometime less is more. There's something classic about modern day doing retro and here's an example. They haven't played around by adding a blue or grey stripe, simply bright, yellow, bright blue, stripe socks, iconic Arsenal.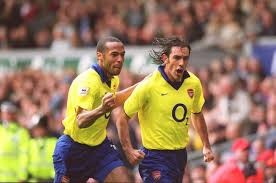 5- Yellow Invincible
Now this was yellow, as yellow as you can be. So yellow you were self-conscious nipping to your corner shop because to non-football fans you were just wearing a really yellow shirt and not many of us can pull it off. Again, though it's iconic and one of the final times we stuck with the baggy color. Plus, if my electric meter ran out of money, I still had light!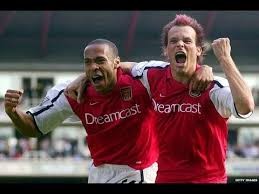 4- Arsenal 2000-02
For no other reason then the first shirt I was brought as a child. I'm sure we all have that memory which would be nice to share in the comments…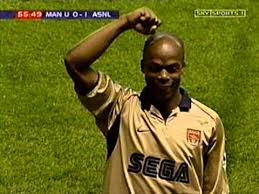 3 Gold
The first time I saw Arsenal be original without going over the top, fitting the red and blue in. Okay let's be honest, to wear gold you need to have the right team to pull it off. Gold doesn't work if your finishing 10th in the League.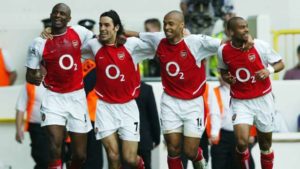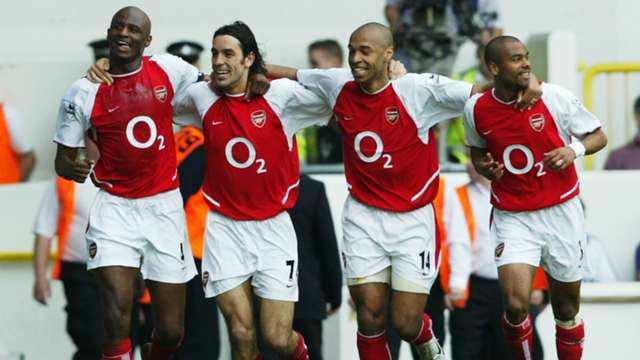 2 Home Invincibles
So, there's only so much you can do to your home shirt as we are associated with red and white. If your going to do it make it basic, red shirt, white sleeves, sponsors. Don't change the collar or add a stripe just to sell a new version. If I had to pick one, of course I'm going to pick the one worn by our greatest ever side.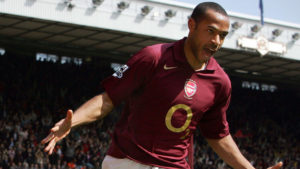 1 – Cranberry
Will divide opinion as some will insist our home kit always be red and white while others will appreciate the originality. It was never important to me to have the names and numbers on the back but Henry was my exception. I have to say the gold lettering over the Cranberry was stunning. As I got older, it's the one kit I never throw out as it reminds me of happier times.
Henry, Highbury …… you don't realize what you have until it's gone, I guess ….
Be nice in the comments
Dan Smith