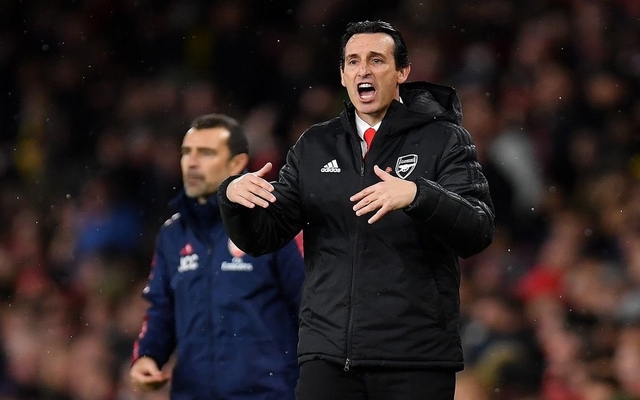 Evidence is mounting that Uani Emery may be close to losing the dressing room at Arsenal.
When you get just one or two headlines involving the poor relationship between Unai Emery and his players they can generally be dismissed. However, there comes a point when you have to ask yourself, has Emery lost the dressing room?
The media are notorious for stirring it up, we all know that. A classic example of that was the false Raul Sanllehi Jose Mourinho dinner reports. We were one of the very few sites that said it was fake right from the start.
But there are stories that cannot be dismissed so easily, here is a list off the top of my head.
Lacazette liking a post calling for Emery to go – Daily Mail.
Emiliano Martinez doing the same – JustArsenal with image of post.
Mesut Ozil reportedly telling the manager he is no coach – TalkSport.
Mkhitaryan, still officially an Arsenal player, saying Emery plays him out of position – TeamTalk.
Aubameyang liking post calling Emery a puppet – The Mirror.
Lucas Torreira agent saying his client is unhappy being played out of position – The Metro.
Reported unrest at Auba being named the captain – The Athletic.
Players confused by the manager's instructions – Evening Standard.
And so on.
I am sure there is more if I took the time to do an in-depth look but I think you get the picture.
Now, I have no idea if most of all those are true and that is why links have been provided. However, for me, there are just too many stories for them all to be dismissed as media stirring.
Emery may not have lost the dressing room just yet but it doesn't look too good.