The Arsenal manager Arsene Wenger is not just the oldest serving manager in the English Premier League. At the risk of alienating opinion, let me stick my neck out and say that he is also one of the most criticized. He certainly has been by a lot of JustArsenal readers lately!
The jury is still divided on whether any of the jibes thrown regularly at Wenger make sense. Being a fan of his club management and player development, I sometimes wonder if the criticism goes a little too far.
Especially, the latest tirade from the Sky Sports pundits – Gary Neville and Jamie Carragher makes one wonder if Wenger is sometimes a soft target. Neville claimed that Wenger is 'naïve or arrogant' to believe that he can win the league with his current set of players and should be buying more players with character.
Wenger took time to hit back at the criticism and was critical of the so-called pundits who base the discussions on their personal views. The French tactician is not averse to taking constructive criticism but views the latest tirade as rubbish.
Wenger said: "The only thing I want is that, when people have opinions, it is documented and worked-out before – especially when it is football specialists.
"It is not just about talking.
"I accept you can be right and I can be wrong, but what you do not want is just an opinion that comes out just because you feel like that"
In a sense, Wenger is right when he says that the pundits focus their discussion more on their pre-conceived notion of the players and the managers rather than talk about the on-pitch action.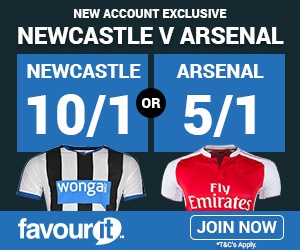 The comments by Neville should not be taken too personally by Wenger because we all know that the current day specialist commentators want to sensationalize trivial things. There could be some truth in the fact that Wenger has made mistakes in the transfer market.
But, Wenger is correct when he says that the pundits should focus more on the game happening on the pitch than their personal views. His long period of management at the Emirates has seen him take criticism by his chin and he wouldn't shy away from another – so long as it is a feedback. This should put to bed Neville's headless comments.
Sridhar