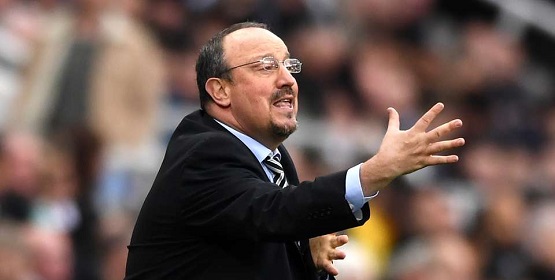 Rafa Benitez' agreement to be a guest pundit on Sky was timely, given that he's been linked to be both the next Arsenal and West Ham manager. Currently coaching on 12 million a year in China, it's not like he needs the extra pocket money for Christmas.
This could be a subtle reminder from the Spaniard, letting owners know he's in the country till February and who knows, maybe one or two will be impressed by his analysis, especially talking about how he would make our defence better.
How much we are interested in the Spaniard really comes down where we are in terms of our recruitment policy. If, for example, we have identified a target but feel we can't sign him till the summer, then Benitez would be a smart short-term option. That's what he did at Chelsea, went in for a few months and got them organised again. That's the only way I would have him at the Emirates
His ethos just contradicts our footballing values, which was one the accusations aimed at Unai Emery. It's easy after 8 games without a win until last night to say you only care about results, but longer term you would become bored with his style. Rafa as interim boss would confirm that the Kroenke's had no plan when sacking Emery, which would prove their lack of ambition. Yet the form was so bad that some gooners were worried about relegation, so could think that Benitez is an experienced option to steady the ship. Plus, in terms of getting results in two legged European Football, he's an expert.
I'm not sure Benitez would walk away from his current salary just to manage in North London for a few months, but that's the only scenario I would take him.
What do you think?
Dan Smith