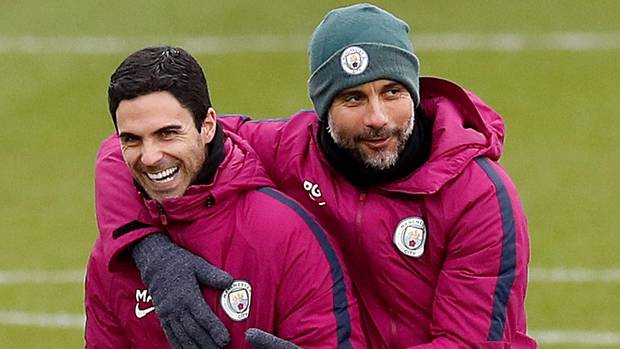 Will a former player do better as coach of Arsenal? Is Arteta the answer to Arsenal's problems?
Something tells me that Emery's future at Arsenal has been decided already, and the club owners are only slowing down on sacking him to see if he can turn things around, starting from this weekend. But if he still finds it difficult winning games, then he may eventually be relieved of his job sooner rather than later.
Now, if Emery was to be sacked and Arteta was hired to replace him, do you think Arteta would do a good job? What will Arteta bring to the club that will change things? A lot, I will say.
Arteta signed on with Arsenal on 31 August 2011 on a four-year deal for a reported fee of £10 million. He made his debut on 10 September in a 1–0 home win against Swansea City and scored his first Premier League goal for Arsenal in a 4–3 loss against Blackburn Rovers at Ewood Park. Arteta then got his first chance to captain the Gunners in the third-round FA Cup victory over Leeds United, a game that marked the second Arsenal debut of Thierry Henry. Arteta suffered an ankle sprain in his side's 2–1 loss to Wigan Athletic on 16 April after less than ten minutes, which sidelined him for the remainder of the season. Despite this he made 29 appearances all season, scoring 6 times, and was voted by the fans as the fifth most important player of the 2011–12 campaign in Arsenal's Player of the Season poll.
I won't want to get you bored with all of his history with the club, so I will just skip that and talk about his coaching experience.
On 3 July 2016, Arteta was appointed an assistant coach at Manchester City alongside fellow assistants Brian Kidd and Domènec Torrent, and manager Pep Guardiola.
In May 2018, Arteta became strongly linked with the Arsenal manager's vacancy, following the departure of his former manager Arsène Wenger, but Unai Emery was eventually hired. On 19 September 2018, as a result of Guardiola serving a touchline ban, Arteta stood in for the manager in a 2–1 Champions League loss against Lyon.
Ever since his appointment as assistant coach of Manchester city, Arteta's profile has risen. He has been doing so well at Man City, to the extent that Guardiola had left Arteta to solely manage the team in crucial games; an assignment he proudly excelled in. He has learnt from the master and was always ready to handle the team, whenever he is being asked to do so. Can you imagine what Arteta would do if was made coach of Arsenal? If as an assistant coach he is being successful, then won't we love to see how he will fare as the chief coach of Arsenal? Is Arteta the answer to Arsenal's problems?
Sylvester Kwentua