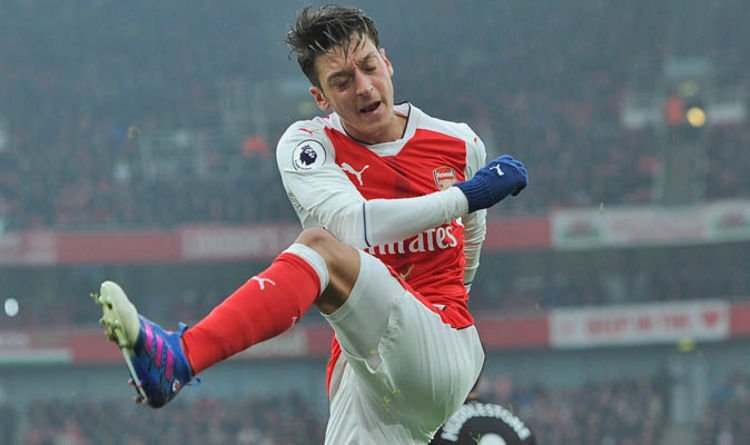 Is Ozil suddenly becoming a distraction? by Lagos Gooner
Ozil has been in the news for all the wrong reasons recently; some weeks ago, he was seen talking angrily to a teammate after a game where we didn't do well. Then just in our last game, he was seen acting angrily to being substituted. Ozil has also been vocal on certain issues on social media, much to the surprise of many people. With all these happening around Ozil, one can only ask if he is not becoming a distraction at this period where Arsenal should be focused on reviving their season.
Arsenal fans are not the happiest fans at the moment and it is quite understandable. Everybody is not happy at the way things are going and a scapegoat seems to be made out of everybody and anybody at the moment, and so Ozil's actions or reactions could read into many meanings by fans; especially as the fans believe that Ozil is not giving his best to the club on the pitch.
Yes, we are all angry but should we channel our anger towards our players? Should we allow every little thing our players do get to us? To be honest with you all, I am quite sure Ozil has not given his best to Arsenal in recent years, but then all of our players seem to be guilty of the same offence. Ozil has gotten to his prime and I feel Arsenal should take a bold step and sack him at the end of the season. Let us forget the "no club can afford him" story and just release him at the end of the season. He needs to be paid off, so that we can move forward from this Ozil talk.
Ozil is suddenly becoming a distraction and I wish we cannot make it so. Whatever he does should be seen as irrelevant and not worthy of getting at the fans.
I am Arsenal and I know our form is just temporary and with time, we will pick up and start winning games again.
Sylvester Kwentua