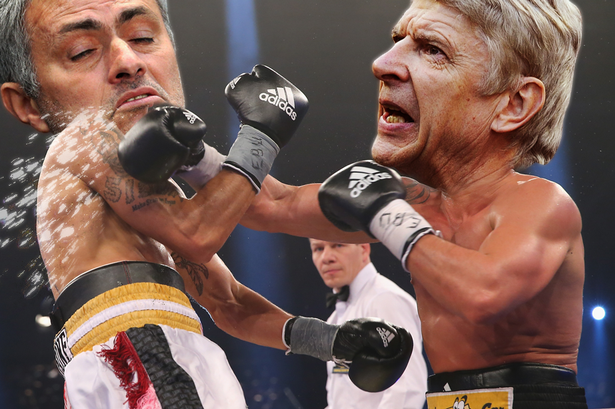 Of all the rumours I ever heard in football, the idea that Arsenal might hire Jose Mourinho is surely the craziest. So, relax gooners, this is lazy journalism at its best, something which will only intensify the longer Unai Emery keeps dropping points. The Spaniard is under pressure, Jose has a flat in London, so they make a story, ignoring what we already know.
There are managers and clubs who just don't suit, and boy is Arsenal and the Portuguese one of them. His outlook on football contradicts everything we stand for. You think we lack identity now? This is a man who loves to win but he's not a lover of football.
Even if you are someone who was happy Arsene Wenger left, I'm sure all gooners respect him. Having this man sit in his old seat will be a bulldozer to the Frenchmen's whole legacy. The two clashed over their values all the time. Jose was the man happy to buy for today, mocking us for being happy to finish in the top 4 while waiting for our youth to become good.
Don't get me wrong, if you said could Jose tactically mastermind us winning the Europa League, I would say 'of course'. Yet it's what comes with it.
For the sake of the odd cup, there's press conferences where he talks about himself, how many trophies he's won. I don't want to hear from my own coach how he's won more than us in the last however many years. I don't want to read every day how he's fallen out with our players.
Let's be honest though, equally why would he choose us? He needs to get his next job right so why take the gamble on a club with zero ambition? History shows he only goes to places he believes he can win. In other words, he would want a massive budget. Why do you think our last recruitment drive came down to Emery or Arteta? Because the really top names would have laughed the moment they heard the summer kitty was 50 million. That's the biggest reason the Kroenke's would never hire Mourinho.
They have taken their time but now believe they have put a proper structure in place, in terms of who scouts players and who's in charge of developing the youth. To hire Mourinho would be to rip that all up (he certainly wouldn't be bothered about bringing through kids).
He would want lots of cash, and the moment he didn't get the signing he wants in the position he wants he would hang the owners out to dry. Silent Stan is a billionaire for a reason, he isn't going to surround himself with someone like Jose unless he really needs to. Why have the headache?
So, think of the last decade in football then ask yourself will any of these two things happen?
The Kroenke's give Jose at least 150 million to spend?
Or Jose suddenly accept working with a limited budget?
Neither will ever happen…
Dan Smith