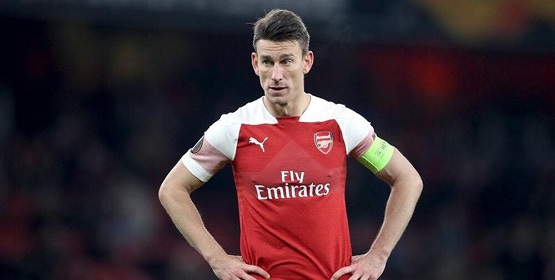 Arsenal fans have been very happy to hear that the Gunners have completed the signings of Pepe, Saliba, Ceballos and Martinelli, with more arrivals promised imminently, but we can't carry on bringing players in without seeing some of the current squad being moved out.
But now we are running out of time and the departures will need rushing through, and according to Ornstein our first two departures are likely to be centre-backs (or first three if we include Bielik joining Charlton) which surely must mean we are close to bring in a top centre-back replacement.
Of course we all knew that Koscielny simply has to go after his act of treason by refusing to go on our pre-season tour, and according to Ornstein talks have now begun in earnest to get him transferred to France, which is his wish anyway. Ornstein tweeted…..
Arsenal technical director Edu met with the Stade Rennes president + the representative of Laurent Koscielny in London yesterday. Talks between #AFC & suitors continue in a bid to resolve Koscielny's future. The 33yo captain does not anticipate playing for the Gunners again #SRFC

— David Ornstein (@bbcsport_david) July 30, 2019
I am sure that this is now inevitable, but Ornstein's second predicted departure is Shkrodan Mustafi, which is the one that the fans really want, but the German doesn't seem so keen to go…..
Arsenal in talks with number of clubs over Shkodran Mustafi exit. 27yo (contract until 2021) wants to stay + prove himself. But #AFC want permanent or loan departure. Also hope to bolster central defence pre-deadline & retain interest in Celtic left-back Kieran Tierney #CelticFC

— David Ornstein (@bbcsport_david) July 30, 2019
So if Bieik, Koscielny and Mustafi are all unloaded, then it is inevitable that Arsenal will desperately need a new centre-back, especially after our terrible glut of injuries and suspensions to our defenders last season. This is one arrival I am desperae to see happen…
Sam P