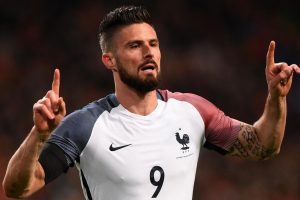 The best thing to happen over the next week from an Arsenal fan's point of view would be for the manager of the Chile national team to err on the side of caution and not play our striker Alexis Sanchez in their World Cup qualifier and for the former Barcelona star to arrive back in London with a clean bill of health.
Even if he does that, or even if Alexis does play for Chile on Tuesday without any ill effects then I think Arsene Wenger is going to be very wary about starting our star man at Old Trafford next weekend, even though the Premier League clash with Manchester United is an extremely important game.
It is only three points after all, whereas the prospect of losing Sanchez for a lengthy spell is a huge risk to take. Of course the boss will be tempted to play him after such an impressive run in his new centre forward role but I do not think he has to worry too much.
We do have Olivier Giroud back and gaining match sharpness all the time and the Frenchman's confidence should be high after his super sub heroics away to Ludogorets in the Champions League. The other big reason we have for not rushing Alexis back is the scoring form of Mesut Ozil and I think that the German could really benefit from the holding ability and link up play of Giroud.
Some of the big striker's most impressive moments in an Arsenal shirt have been as part of one of those typically Arsenal type of fluent and flowing goals like the one Jack Wilshere scored to win the Match of the Day goal of the season award.
With Ozil in great form in front of goal and with Giroud fit again, can Wenger stop worrying about Alexis Sanchez and make sure the Chilean is at no risk before playing him again?
Bob.