Arsene Wenger was very unhappy with the referee and linesmen after Arsenal's home defeat to Man United, and with very good reason it seems. The Gunners attacked Man United's goal without mercy, and at one goal down after 20 minutes, the ball was sent into the box for Lacazette to connect with, and while he stretched for the ball Marcos Rojo impeded him with his hand around the strikers throat…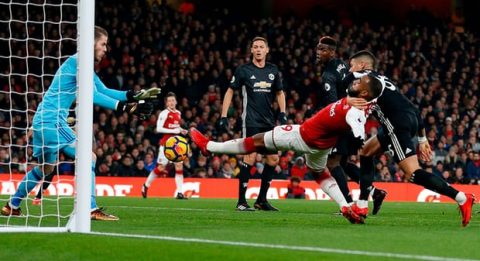 Now if neither the referee or the linesman could see that then they need to be seriously brought to book. And that wasn't the only one.
When Danny Welbeck was inside the box again in the 88th minute, he put his right foot on the ball and dragged it back when Darmian rushed in for the challenge. Darmian clearly swept Welbeck's left foot off the ground, and yet again the referee and linesman didn't give the penalty…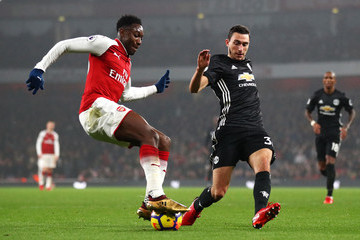 And here is a close-up of the next second, when Welbeck was knocked on his backside….

So there are two absolutely clear cut reasons why Wenger was right to be aggrieved with the match officials…..
Admin