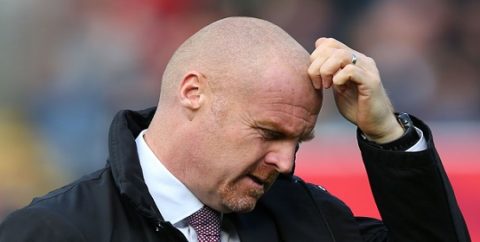 The Burnley manager Sean Dyche was not very happy after the defeat at Arsenal, telling BTSport that players were "falling on the floor, diving all over the place today" although he didn't actually name any Arsenal players. But he did say "today" which implies that he was talking about the only game he was watching!
But later he must have realised that his comments were out of order and said in his post-match news conference that he did not specifically refer to Arsenal. He said: ""I said I was unhappy with the greater good of the game. Not Arsenal. The game is in a really poor state for players diving, feigning injuries, all sorts. I find it peculiar,"
"I was at a Premier League meeting a couple of weeks ago and they told us that the worst that can happen is a yellow card. So basically every player in the Premier League can cheat at least once a game.
"I don't know any sport where they tell you that you can cheat once a game. I've never seen that in sport before. It's so poor for the game."
When asked how he thought it could be stopped he continued: "Simple. Ban them. It would be out of football within a month.
"If you're a manager, why would you want to lose your best players? It's got to the level where it's every week now. They used to highlight it on Match of the Day. Now, they don't even show it. That's peculiar."
Well, obviously he wasn't talking about Arsenal, let's be clear about that in public shall we?
Darren N