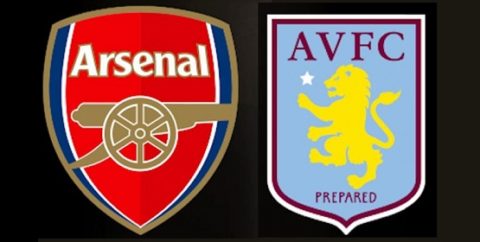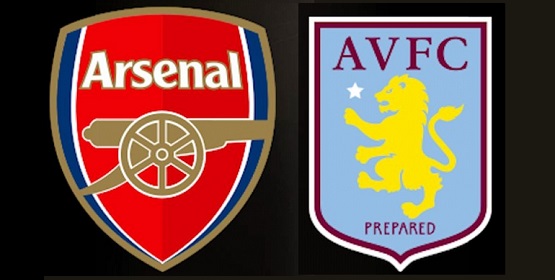 Player ratings v Villa by Sean M
Leno – 7 – As always, the German looked an efficient stopper and a safe, calm pair of hands towards the end.
AMN – 3 – Disastrous and costly performance. Missed a sitter after 1:30, looked ineffective in possession and then sent off for a second yellow just before half time with Arsenal 1-0 down. He said earlier in the week that he's not a defender and he's right. Seems to even have lost his attacking confidence. The boy needs dropping to the U23s then loaning out to a team that'll play him where he thinks he can play. Then we'll see.
Sokratis – 6 – Maybe a little harsh but he was his brash self. Tore around the pitch making his presence felt but allowed the assist for the second and positioning was still off.
David Luiz – 5 – Like Sokratis, had his moments and his distribution was excellent, but he's paid to defend and he's not very good at it. Swung blindly at the second Villa goal and didn't look comfortable when being pressed.
Kola – 6 – Was generally better defending today but fairly ineffective as an outlet on the left. I'm wetting myself thinking how much Tierney will improve that side of the field.
Xhaka – 5 – Distribution excellent but the praise stops there. He's bad protecting the defence; he's bad moving towards the box. Stupid, unnecessary yellow. Ball caught in his feet several times. There are better options and I hope you join me in screaming at Unai to flipping see them! #dropxhaka
Guendozi – 9 – Arsenal's hero for the second game this season. He was absolutely everywhere. Won the penalty that brought us briefly back to all square. Distribution was excellent. Didn't get quite as angry as he's been known too but I'd still like to see more emotional intelligence moving forward. He's an asset and he's only 20. The biggest positive of the season for me so far.
Ceballos – 6 – May seem a little harsh as he had a few moments of class but he found it hard to find any space in a congested advanced position so ended up coming back deep quite often not always helping matters with no options before the forwards. Clearly has a lot of talent but his role in Emery's tactics isn't set in stone yet.
Pepe – 6 – He had a few glimpses of quality and put the penalty away nicely, but my main gripe at the moment is his work rate. He gives our RB so much more to do, usually dragging our CMs over, leaving us exposed in the centre. Even attacking, he only seems to move when he gets the ball and even then he slows down far too often. No big predictions or claims, but he wasn't great today and a few areas of his game need real work.
Saka – 7 – He was our best player in the first half. Went close with a right-footed shot and generally kept hold of possession well. He's done enough to keep his place in the first XI. Sacrificed for tactical reasons after AMN was given his marching orders.
Auba – 8 – rating is probably pretty generous but he won us the game with a beautiful side-footed free kick from the edge of the area on 82 mins. Took up some excellent positions and, in noticeable contrast to Pepe, darted between the lines until the final whistle. His reaction after the final whistle says it all; he's a gooner now and forever.
Subs
Willock – 7 – Changed the game when he came on. Used the ball well, buzzed around the pitch and linked up well with the forwards. Had a couple of blocked shots, but generally this is definitely going to be a breakthrough season for him. If he keeps taking his chances the way he is, and improving on keeping possession and his final ball, he'll be a star.
Torreira – 7.5 – Like Willock, changed the game. Great time for the two to come on with Villa flagging. Got himself into some dangerous positions and put himself about in the middle. If Arsenal switch to a proper midfield three with a DM, we'd all like to see him recapture some of that early form, although he proved that his quick feet can be an asset further up. Easy to see why Emery's experimenting with a role change.
Chambers – 9 – Yeah he definitely didn't play well enough for a nine but bugger it, he's the third and maybe most important hero of the day. Scored a superb goal as he battled away to regain possession in the Villa area before striking a delightful strike over Heaton into the top far corner. Even without AMN's suspension, should start at RB and rotate with Bellerin until the best emerges. What we (in theory) lose with AMN's attacking abilities, we gain with a bit of solidity at the back and Lord knows we need that right now.
Emery – 6 – Usual problems persist. Disorganisation all over the pitch, not enough support on the wings, huge gap between defence and midfield in the middle and Xhaka somehow still the first name on the sheet. However, he has to take some credit for risking both remaining subs on the seventy-somethingth minute and changing the game in our favour. Arsenal looked the better team throughout the second half despite being 10 men down, so he's up to a six for tactical response.
=======================
Overall, it was a rollercoaster, wasn't it. Same problems mentioned above took us to a shock losing position where we remained static for a large part of the game. The response to Willock and Torreira's energy was inspiring. However. we fought with passion and never gave up. It hardly seems worth mentioning again that flaws remain, but we got three points today by battling from 2-1 down with 10 men. The lads who walked off that pitch at 90 minutes walked off as heroes in my eyes. Much will be said over the next few days about what needs improving, but I saw three or four players emerge today as a representation of this season's core, quality players. That gives us something to build on going forward. COYG!
Sean