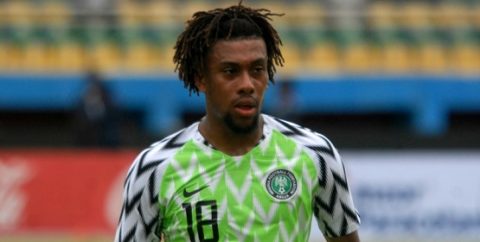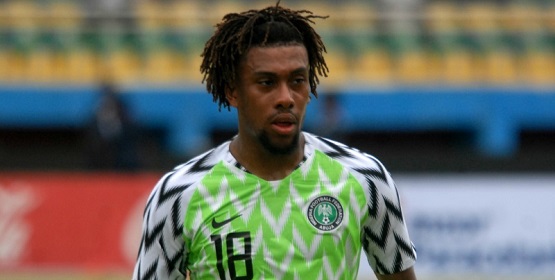 Really, was it a wise move? by Eddie Hoyte
Hi gunners, the ride is over, we were all surprised with the way our summer panned out, the players we brought in, the players we sold, and many of us still want to see two to three more players sold.
Out of the players sold, I must admit the surprising one was the sale of Iwobi. Iwobi divides opinions amongst us as much as Ozil does, Iwobi is still younger, stronger, and trickier than both Ozil and Mhiki. Iwobi was the proper thing we had next to a winger. That being said, was selling him this window a wise move? I think it was a right move made at the wrong time.
I am not Iwobi's biggest supporter, neither do I see him as useless to the team. The fans who wanted him out will give you their reasons, many of us got frustrated with him mainly because of his output as a forward player.
Number of games: 149
Assist: 23
Goals: 15
I must admit it's frustrating to watch him play at times, it's frustrating to watch him burst up front with the ball, get past a player only for him to take a weak shot at goal. I also support those who think he's not fit to be a starter for Arsenal. On the other hand, what best could he be for us? A squad player, the perfect squad player, he has shown last season he could always improve by performances under Emery in just a season. It's obvious Emery likes him, Emery rates him, and so many times Emery has spoken about what he brings to this team and what he needs to improve on.
We have no left winger, we struggled in so many games last season, the right wing was dead last season, something that was obvious after we lost Bellerin. Most of our attacks were orchestrated through the middle and through the left wing. Don't be fooled about his stats last season. Iwobi would have had better stats if only PEA and Lacazette converted some of the chances and final passes he made into the box, once again don't be fooled, most all of the assists made by Kolasinac was from Iwobi. It's that obvious what Iwobi does bring to the left flank. Right now, we've got our player for the right wing, I think potentially we just crippled the left wing.
Hold on to your high horses first, folks.
I know some of you would say we have Martinelli, Saka and Nelson, but you'll only be fooling yourselves if you expect one of those boys to suddenly turn Mbappe and deliver week in week out. Once again, yes Iwobi wasn't at his best, no doubt about that. I'd like to point out how high us Arsenal fans raise our expectations, some of you don't need to be reminded, it's like it's encoded in our DNA to always expect the best from our team, even when in situations we knew we were more weaker, lots of us raised the bar and expected nothing less from the squad. These expectations we hold every season, is the main reason why suddenly believing Martinelli and Nelson would step up to the podium and wow us is a suicide mission.
Arsenal fans would tear into these kids the moments they fail. You have AMN who's a very good midfielder, who I followed while he was in the academy, you have him playing Right back for seasons, sometimes he's been played as a left back, and the moment and every time he failed in those positions, you have fans slaughtering him and calling him a poor footballer, these are mostly fans who don't know what he could actually bring to the midfield. Hell, right now these fans keep on pointing out how AMN spells trouble for this season and why didn't we bring in a Right back. You see my point? What happens the moment Nelson and Martinelli fails? What happens when we get weak on the left wings? Who do we turn to? Ozil? Mhiki? Anyone of you actually believe these two players will do better jobs on the wings than Iwobi?
Ozil and Mhiki should be sold, but their wages put teams off. Iwobi doesn't earn up to half of what both players earn individually, but you can't deny he didn't contribute more to this team last season than both of these players (Sorry Sue, Phil, Dan Kit) but that's the truth. I don't expect anything from these two players anymore actually, if they play well, good, if they don't, good, but at least I know they don't bring much to the table.
I love the ruthlessness of the new regime to be sincere and I think it's going the right way, but I also think Iwobi was sold at the wrong time, we could've done with that extra support he brings on the pitch this season, rotate him alongside Martinelli and when we bring in an established left winger we could've sold him. Also put into consideration Iwobi just like Wilshere and Jenkinson, he's a full-blooded gunner, knows what it means to be one of us right from the scratch. I got to admit I was a bit disappointed to see him go. If you follow his social media accounts, you'd know he's not happy with leaving Arsenal now. He's refused to post anything, Even Everton are yet to unveil him, only this noon did he changed his DP to that of him wearing the Nigerian jersey instead of Everton's.
It's fair to say, he left for a reasonable fee, it's fair to say teams wanted him. I read reports Everton wasn't the only team interested in him, but Everton were quick enough to make sure they get him. He's going to a team now with less pressure on him, I think he'll find his feet over there and be a good partner to Moise Kean, oh boy! I got to admit I'm interested in seeing Kean's growth in the EPL.
So well that's it for now, I don't think selling him this summer was the right thing to do, we had more issues, we had players we don't need any more staying and we sold the one who contributes to the team, even if it's just a little contribution. I told myself that maybe the reason he was sold was to bring in a better player next summer. Maybe this new regime intends to build the whole team anew and maybe we should be expecting a left winger next summer, please don't you dare say Fraser. Zaha? Soares? Maybe, who knows? Time will tell.
Good luck to Iwobi over there, I wish him all the best in his career, he's a good lad and I hope he doesn't let this move ruin his head and mess with his judgement. Once a gunner, always a gunner.
Eddie Hoyte