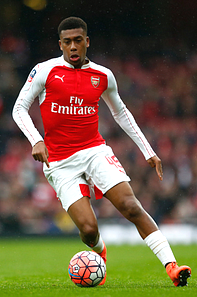 Even though Arsene Wenger no longer has his hands tied, financially speaking, when it comes to bringing new players to Arsenal and keeping our best ones from being cherry picked during a transfer window, the Frenchman still does not have the clout of a few of our Premier League rivals such as Man City and United.
I do feel, however, that we are less likely to lose players to our EPL rivals than we are to the really big teams around Europe and two of the biggest in the business and also perhaps the most enticing to players are the two fierce rivals Barcelona and Real Madrid.
We have seen these two Spanish powerhouses snap up the best players in the world over and over again, even from clubs like Man United who have huge amounts of money, and we ourselves have lost the likes of Thierry Henry and Cesc Fabregas to the Catalan club.
The most recent Arsenal transfer rumours concerning La Liga have been about our right back and Hector Bellerin but thankfully that move is not happening. And we can forget about another young Gunner being tempted by the Nou Camp as well, after the Evening Standard revealed that the brilliant young forward Alex Iwobi would turn down the chance of joining Barca as he is determined to stay with Arsenal, the club he joined as a six year old boy, for now at least.
His father said, "In football, you never say no. But at this point in time, he is at the right place. He's doing well at Arsenal, but should any club come for him now, the answer would certainly be no."
If Iwobi continues to play and improve as he has been doing over the last couple of years, especially if he can sharpen up in front of goal, I would not be surprised to see Barcelona or another huge club try to sign him, so these words from his dad are great news for the Gunners.
Do you think young Alex will turn out to be a truly world class player?
Bob.