We really have no idea if the Arsenal transfer rumours linking us with a possible late swoop for the Schalke and Germany star Julian Draxler are based on truth. The Gunners have been linked with the talented young German for years now but that does not necessarily make it so.
The Mirror is linking us with Draxler again, getting it's news from a well known Italian football website. Draxler was supposedly close to a transfer to the Serie A champions Juventus this summer, but they have not offered enough money. It is not as if he is particularly expensive either, with the report claiming that he could be available for about £21 million. And although he may not be the out and out centre forward that many think we need, he is another attacking option and has the versatility to play almost any forward position.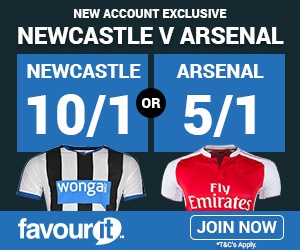 That is definitely in our price range and would surely be a price that appealed to the tight (or careful) Arsene Wenger. The thing holding back the Arsenal boss could be Draxler's recent injury record, which saw the attacking player miss most of last season and the end of the previous one.
The Gunners really do not need any more injury problems, but if there is an opportunity to get a brilliant young player on the cheap, it could be worth taking the risk. He has started this season well, scoring a goal and playing the whole of Schalke's two Bundesliga games so far.
Should Arsenal make our move?