Arsenal could be looking at another game without their first-choice centre-back partnership. Arsene Wenger has confirmed that his defenders Per Mertesacker and Laurent Koscielny are major doubts for the visit to Newcastle United.
The duo has long established itself at the centre of the defence for the Gunners. Their experience was vital for Wenger over the last couple of seasons. Now with more solid presence behind them in Petr Cech, Wenger would have hoped for increased defensive spunk.
Their absence was seriously felt in the game against Liverpool as Calum Chambers and Gabriel found out. The two were makeshift central defenders for the Liverpool game and had to endure a tough spell in the first half.
Wenger had Cech to thank for keeping his side level at the break and fans were praying for the quick recovery of Mertesacker and Koscielny. There were many moments in the game which gave nervy moments for everyone at the Emirates.
Now with more time on the sidelines for the pair, it is slightly worrying for Wenger.
"Mertesacker is still sick and Koscielny will have a test and I'll know more after that. At the moment it seems Koscielny is most likely"
The trip to St James' Park is important in the larger scheme of things for Wenger. Any more loss of points would mean further gulf from the top two of the table. Though it is early days, even Wenger will admit that a good start will help him in the longer run.
With the confirmed absence – at most it would be only Koscielny who would play; it would be a tough game for Gabriel and Chambers to shore the defence. Agreed that Cech is a world-class keeper and can replicate his form from the earlier game.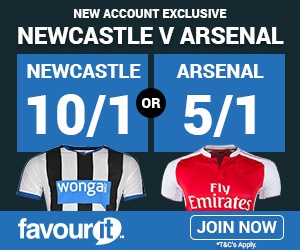 But, he can have a bad day too (remember West Ham?) which means that the defenders need to play their part too. Gabriel improved as the game progressed against Liverpool but Chambers looked a bundle of nerves.
With goals still dried up at the other end of the pitch (though Aaron Ramsey would want to blame lack of technology for the 'no-goal-show' against Liverpool), Wenger will require much more from his back four. They will have to hold firm….
But seriously Arsenal should have little problem beating this woeful Newcastle side, whoever plays in defence….
Sridhar