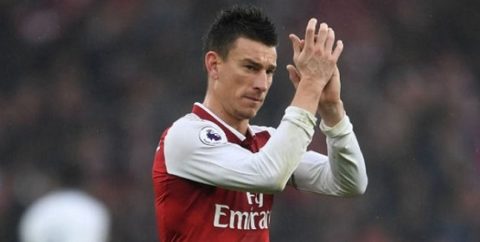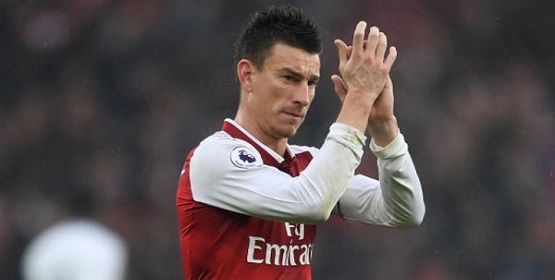 Koscielny Can Afford To Buy His Release by Dan Smith
Instead of releasing a statement admitting he's been over emotional and made a mistake, Laurent Koscielny and his agent are exploring the option of buying out his contract. If this happens, our 'captain' will lose the little respect he has left with gooners.
His stance seems to be, that having suffered physically and mentally in the last 12 months he deserves to be released due his near decade long, 'good service' (someone tell this man. loyalty works both ways).
His argument might be that it is the club themselves who insist on strict 12 month rolling extensions for over 30, forcing him to consider long term options. You can see why a 3 year offer to return home to France would be tempting but although he's clearly agreed terms with someone, that side don't want to pay our asking price. This is why Arsenal need to hold firm, not just for the sake of themselves but the good of the sport.
Because it's crazy if a player is so rich, he can essentially pay for his own transfer. Let's say for example a Ligue 1 side have enquired about our valuation and it's 10 million, the going rate in this market. They then rightfully feel that on top of wages rumoured to be between 75-90 000 a week, it's a big package for someone past his best. They then talk to his representatives (because everyone talks off record) and realise just how much the centre back wants to come back home.
If the player himself could buy out his contract, that's approx. 4 million, saving them 6. Officially they couldn't loan him the money, but they could give the then free agent a signing on fee of …….That's right 4 million. It stinks.
Instead of FIFA changing rules for the sake of it they should clamp down on this, else contracts will become pointless.
This is an asset we developed, coached and made into an international. He was happy to take a pay rise, no one forced him to commit to 2020, he didn't even ask for a 1-year option. Therefore, we deserve something to show for our investment.
This is where I miss an Adams, Keown, Dixon, etc. Someone needs to teach this generation the value of loyalty to the shirt.