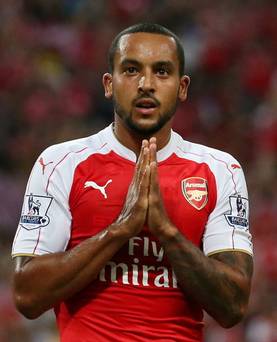 I still call him an England player but he does appear to have lost his place in the squad, never ming the starting XI, under the new manager of the Three lions Gareth Southgate. And the main reason for this lack of international action is often said to be the fact he is not a first choice starter at club level.
Walcott still looks very young but he is now 28-years old and so there is a good case for him to be thinking about the end of his career and making the most of the years left to him as a player. The other side of this, which many Arsenal fans have been saying for years, is that Theo is simply not good enough, or does not produce his best on a consistent enough basis, to be in the Arsenal side.
So let us imagine that a lot of Gooners get their wish and Walcott moves on and let us ask the question of what that would mean to Arsenal? For one thing it would almost certainly force Arsene Wenger to make another signing to replace the flying Englishman and we all know how much players cost these days and how you can get one that has little impact.
Do not forget that, despite his off days, Theo has sometimes had a huge impact in key games and he did score 19 goals for us last season at a rate better than one every two games. which is even better when you look at his minutes on the pitch.
How easy will it be for Arsenal to find an upgrade? Should we even try? Is it a risk that simply has to be taken?
Bob.