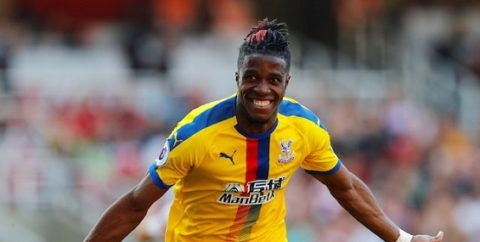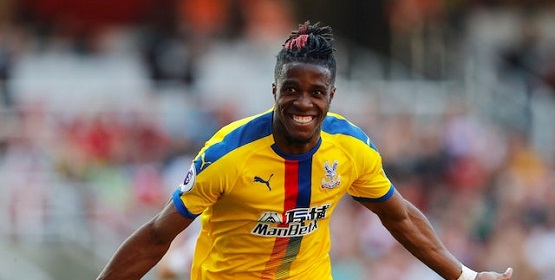 So, depending on who you believe, Arsenal are prepared to go up to 70 million for Zaha. Officially we have only offered half of Palace's asking price. Meanwhile we seem to be struggling to offload some of our fringe players, most likely because their wages are huge based on the going rate for a squad player.
So, no doubt Arsenal's preference would be to, instead of adding more money to the Zaha deal, seeing if there are any players the Eagles would like instead?
Here are my 5 most likely options
Iwobi (loan)
For the same reason some gooners give him ample opportunities is the same reason this would be unlikely. He's one of our own, at the club since a child and therefore isn't going to walk away from his dream without a fight. It would probably take Unai Emery to directly tell him he's not in his thought process anymore. Yet, the Spaniard approved Iwobi's new contract last summer, something he didn't do for Ramsey?
Mkhitaryan (15 million or loan)
This probably would excite Palace fans in terms of the highest quality replacement they could expect. You still feel with the right man management he's better than what he's shown so far in this country. At Selhurst Park, the team could be built round his strengths while he could express himself more, without the pressure of expecting to win every week. Yet this is why swap deals can be so complicated. Even if both clubs were happy with the deal (and we might still have to support his wages) the Armenian might prefer fighting for his place at the Emirates compared to moving to a small club.
Eddie Nketiah (loan)
Whisper it quietly but the young striker can't keep living off two headers against a Championship side in the League Cup. Judging by his body language I think he knows it. I remember Smith Rowe scoring in the Europa League and instead of Eddie joining in with the celebrations, he was berating himself for missing the original chance. He has a great record at Under 23 level but that's his comfort zone, the senior level brings new pressure? It's the club's policy to loan youngsters out so they get a taste of playing every week. For his development, could be Eddie's turn.
Chambers (10-15 million)
It is still hard to gauge Unai Emery's opinion of Chambers. Did he loan him out for his development or does he simply not rate him? As Fulham's player of the season, he's not worse than what we have and by playing in midfield I think, like Holding he can be moulded into a ball playing centre back. If you're looking for value and someone Palace might like, he's an option. He's made it clear he doesn't want another loan, so he's called our bluff, now or never.
Jenkinson (5 million)
This make sense as Roy Hodgson as already identified the full back as a replacement for Wan Bissaka. The right back's been clinging on to his Arsenal career for years now, knowing full well the club would have loved to have sold him by now. To be fair if I was given 60,000 a week to sit on the bench at the club I loved my whole life, I would fight to stay as well. It's time for his family/ friends to have an honest chat with him; does he want to get to 30 and regret not playing more football? He won't find a bigger club then Palace and he would then get to stay in London.
Gooners, anyone else you throw into the deal? Be kind in the comments?