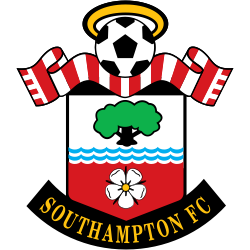 The silly season has well and truly started with Arsenal having to play every three days from now until Christmas. We easily brushed aside BATE on Thursday with our reserve side and it will be a refreshed first team that takes the field against Southampton at St Marys this afternoon.
Their confidence may have taken a dent in last week's defeat to Man United but at least we all know they played their hearts out to get back into the game after two defensive mistakes. If they can replicate that form we should have no problem disposing of the Saints. But first let's look at Southampton's last six home games….


With just two wins against Everton and West Brom they are hardly setting the world alight, but they are comfortably in mid-table and can play without the usual fear of being dragged into a relegation dogfight, and they are also very aware of their great home record against the Gunners. We should never be overconfident going to play at St Marys.
So now here is Arsenal's recent away record…


That hardly makes scintillating reading either, but at least we beat one of our Top Six rivals Burnley in our last game away from the Emirates which gave us all a boost a couple of weeks ago, although even Arsene Wenger admitted that we are far from being in the title race: "At the moment we have different worries than the title." Le Prof said. After such disappointment [losing to Manchester United], you have to think about winning the next game.
"We are too far from the title at the moment to speak about the title. It's not realistic.
"Let's try to win our next game and over a longer distance see if we can come back."
The good news is we will have our A-Team back on the pitch except for Shkrodan Mustafi, who is not available for some reason, and I am assuming that Per Metresacker (who was rested on Thursday, has been earmarked for the centre of an experienced Arsenal back three. Other than that we have everybody else available.
So here is my predicted line up for today….
Cech
Koscielny  Mertesacker  Monreal
Bellerin  Xhaka  Ramsey  Kolasinac
Alexis  Ozil
Lacazette
If that front three plays half as well as last week we should get a hatful against the Saints, but knowing that they always give us a fight I am going to go for a 2-1 away win to the Gunners to put us back in the Top Four before Liverpool play their big derby against Everton….