What is Gareth Southgate thinking? by Dan Smith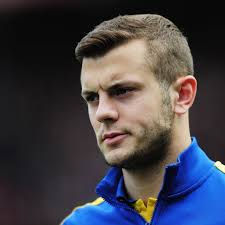 I assume a lot of Just Arsenal readers on here are English, so where better to vent my frustration that Jack Wilshere has been omitted from our World Cup squad. For months it has been clear that the weak part of our national team was the lack of any creativity in midfield. That's why I wrote back in January that he and Ross Barkley had half a season to get into Southgate's plans. Unlike a Dier or Henderson they were the only players with an English passport who have the natural technical ability to offer something different.
While Barkley didn't get in the Chelsea team, super Jack did everything asked of him, starting games for Arsenal to prove his long term fitness. Yet (including our standby list) apparently Jake Livermore and Lewis Cook are ahead of him in the pecking order.
This isn't a bias from a writer who happens to support the club the man in subject has represented since a child. Football after all is dominated by various opinions and the man in charge of FA senior team is more crucial then mine. Heck Arsenal's owners are willing for him to run out his contract so it's not like Wilshere is universally adored. My anger more comes from who Wilshere has been rejected for the sake of.
If Southgate was preferring an Adam Lalana over Jack, not wanting to gamble on both not breaking down then fair play. If our England boss could argue a Jon Jo Shelvey had played his way into contention they I could not argue. Or even if this decision was made for the sake to take a gamble on, say, a Ryan Sessegon I could at least turn the other cheek. Yet the reality is Jack Wilshire will spend his summer on a beach because of a Fabian Delph and Loftus-Cheek.
That indicates this is a simple case of Southgate not rating Jack Wilshere as a player and nothing to do with his injury history. When you are calling up a Fabian Delph who on the few starts this year he has been a makeshift left back, you can no longer lie that minutes on the field is your criteria.
Given that this man is paid millions of pounds to use his judgement, Jake Livermore (relegated with West Brom) being viewed better then Jack Wilshere is a sackable offence.
These tournaments come round every 4 years. All we ask for is to come away from a competition proud of the football we have watched. Having not seen that in over a decade that is our sole expectation.
Not even having Wilshere on a standby list tells me exactly what style of play to expect.
Dan Smith