Charlie Patino
Spain is set to renew their efforts to persuade Arsenal youngster, Charlie Patino to play for them. There is a lot of...
Mikel Arteta is prepared to hand a first-team chance to Charlie Patino as he continues to impress in the club's youth team....
Kevin Campbell is thrilled by the progress that Arsenal prospect, Charlie Patino, has made to the point that reports have linked him...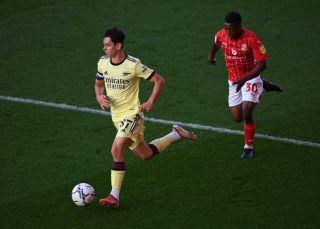 Chris Wheatley has claimed that wonderkid Charlie Patino is set for a call-up to Arsenal's senior squad for the upcoming EFL Cup...
I read a lot of comments on Just Arsenal saying that Mikel Arteta has no interest in promoting young players into the...
Charlie Patino has been the talk of the town in recent weeks, with many claiming that he will be the next name...