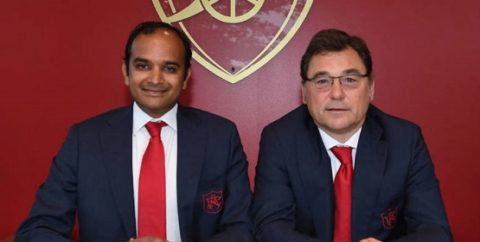 There was a time when the Arsenal board and team management was accused of lacking vision or any sort of strategic plan, in fact, that was the exact accusation laid at their feet by the various Arsenal groups and blogs with the #wecaredoyou statement.
I no longer think that is the case and that the club has had a vision and strategy but did not communicate that to the fans too well.
Over the last 12 months, the owners have changed the entire structure at the top, there is now a new managing director in Vinai Venkatesham, a new head of football in Raul Sanllehi, a new coach in Unai Emery, Edu brought in as the technical director and other changes behind the scenes.
This sort of overhaul cannot be done overnight and the fact that it has taken 12 months is not unusual.
There are now clear changes to the transfer policy and while the fans would like to see more urgency the hierarchy are doing deals for the short and long term benefit of the club.
I would suggest that within the next 24 months the club will be almost unrecognisable to how it was just a year ago.
Emery is blooding the youngsters, something that many of us have been calling for, they are signing players for the future and implementing a vision step by step on the field of play.
The issue with the defence is a cause for concern but I am getting to the stage where I feel it is now appropriate to sit back and be patient because bit by bit the board are doing everything that the fans have been begging for.
Everything we have been lead to believe has been wrong, from the transfer budget to the owners not being prepared to loosen the purse strings.
I now have trust in Arsenal, the board and yes the owners.