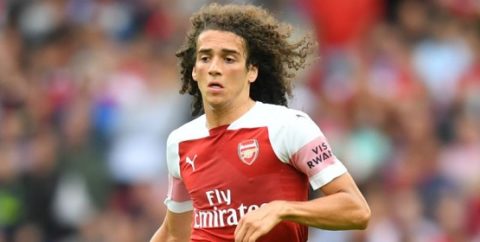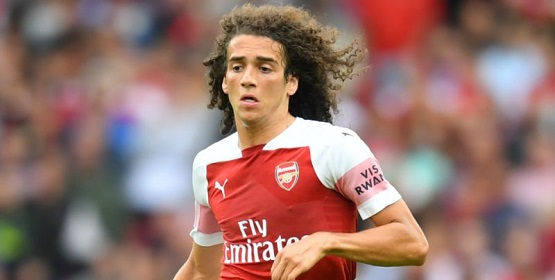 The magnitude of the Arsenal midfielder Matteo Guendouzi being called up to play for France should not be lost on fans. Just over 12 months ago he was playing in the French second division. While having a bit of a reputation, the fact he chose us is testament to our predisposition of giving youth a chance. Some gooners are already predicting him to be our future captain due to his work ethic but even the worst case is appealing, we finally have an asset who will demand a big resale value, with his profile going to rise if he features this weekend against Albania.
Arsene Wenger made many signings no one had heard of and turned them into household names, winning him silverware and/or making his employers money. Guendouzi could one day be on that list. But how often in the Prem era have we brought from lower leagues? How successful have they been? Did they settle as quickly as Guendouzi or is he the exception to the rule?
It is International week so it's time for another one of my lists….
The Players that Arsenal signed from lower divisions..
Mart Poom- (GK Sunderland)
A decent keeper in his prime, someone I wouldn't have minded years earlier. Tired of relegation battles, he swapped paying in the Championship for being our third-choice goalie, with us helping to start his coaching career. Never played a second for us but still got a runner up medal for Champions League Final.
Gael Clichy (LB – Cannes)
Moved from the third tier of French Football. He played enough in first season to earn a title medal, often playing in front of Ashley Cole on our left side. When Cole left, he was a ready-made replacement.
Upson (CB Luton)
The intention was for Upson to be the long term replacement for our famous back 4. Both parties should have been more patient as despite playing enough to earn title medals, serious injuries meant the defender didn't play as much as he wanted with us. But his form he showed at Birmingham and West Ham showed he could have partnered Campbell post Adams.
Holding (CB, Bolton)
Thrown in at the deep end when Arsene Wenger felt obliged to switch to a back 3 because our form was so bad, he felt obliged to change something. Injuries and suspensions meant he suddenly found himself starting an FA Cup Final where he was inspirational. He is one of the most improved players under Emery, who clearly believes he can be the ball playing defender he wants. Many gooners are putting long term hopes on his form, and he looks a bargain at 2 million.
Jenkinson (RB, Charlton
Fulfilled his boyhood dream when he was brought from League One to play for the team he supports. How many years he managed to stay knowing the club wanted to sell him, overshadows (before serious injury on loan at West Ham) that he was decent, even earning an international cap. When it was decided he wasn't good enough for this level, hung on to his dream with firm grip, realising no one would match his salary and the only way was a backwards move.
1998-99
Jermaine Pennant (RM N. Forest)
Spoke in his autobiography about returning to Nottingham whenever possible to be with his friends as even the spotlight of being in our reserve squad proved 'too much too soon' for the teenager. Writes numerous stories about the likes of Ashley Cole having to lock him in his bathroom to stop him partyin,g only for him to climb out of a window. When scoring a hat trick with a hangover is the selling point of your book, you know you haven't fulfilled your potential.
Theo Walcott (Striker Southampton)
Arsene Wenger's plans to introduce the teenager gradually was ruined when the 16 year old was called up for the World Cup, despite yet to kick a ball for us. The irony being when he started regularly for us, he wouldn't be selected for another Worls Cup. Pace made him a great sub but lacked the footballing brain to ever be the central striker he craved, himself admitting he often lacked a mean streak. One of the few to score over 100 goals for us but many feel he never developed like he should have, perhaps becoming too comfortable in his environment.
2008-2009
Ramsey (CM Cardiff)
Like many of young British players, career at times undermined by injuries, including a serious broken leg. Arsenal and Wenger showed great faith in him to regain his fitness. Always divided opinion, including the Board who retracted their contract offer, letting him leave for free in the summer. No one can take away his part in our history, scoring the winner in 2 out of the 3 FA Cup's we won.
Ox (Midfielder Southampton)
Plagued by injuries, the Ox is still attempting to fulfil his ambition of being the 'next Gerrard' with Arsenal rarely playing him in his preferred CM role. His most successful run in our team came when he played at full back and inspired us to beat City and Chelsea to win the FA Cup.
Podolski (striker)
A unique situation as it was almost agreed with his national team that he could play for his country without needing to always be at the highest level. His love for FC Koln saw him at times single handedly keep them in the top division but even when he failed, his scoring record impressed. He was a popular character in our dressing room and with fans, but I wish we had made this signing years earlier?
Hartson – striker
At 2.5million was highest paid teenager at the time. Fitted into George Graham's style of being direct, physical and good in the air. Admitted to enjoying the drinking culture at the club, with his dieting and fitness often questioned. This meant he wasn't receptive to Arsene Wenger's changes, some of which others credit for extending their careers. He re-found his mojo at Celtic where he had opened up about demons in his personal life, including gambling.
Can anyone think of any more?
Dan Smith